Solar & Storage Live is the biggest and most professional exhibition in solar industry. The seventh Solar & Storage Live in 2018 was held in the second largest city of the UK — Birmingham from Oct. 16th to 18th, attracting exhibitors and visitors from different countries such as the UK, Ireland, France, Netherlands and China. Inverter products of SAJ Electric have stepped into the market of the UK for several years, and this exhibition is a sound opportunity for SAJ Electric to present the advanced storage technology in the UK market, even the whole Europe.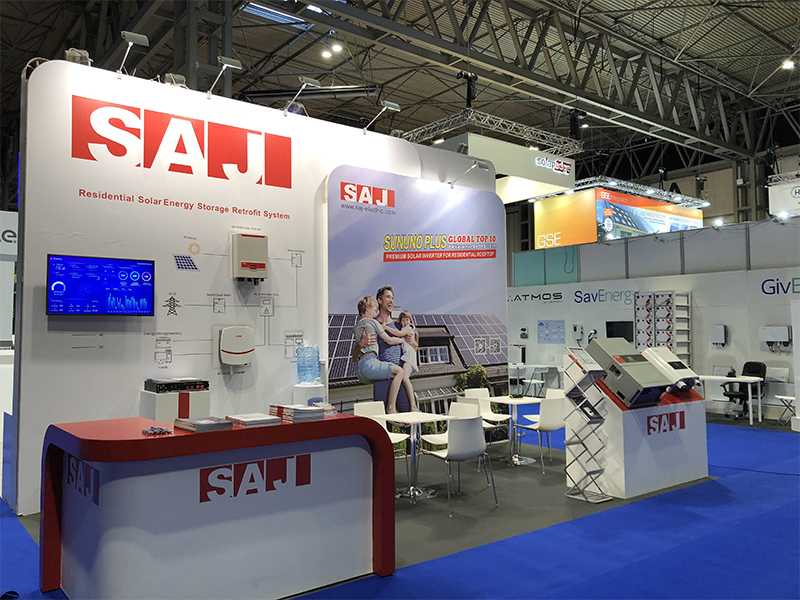 SAJ Electric promoted the core product — A1 Residential PV-storage Retrofits Inverter in this exhibition. Except for this type of new product, another three types of products— Suntrio plus 4k-m, Suntrio plus 33k, Sunfree 5k, which were relatively popular in European market, were also presented in this show. They attracted visitors from different countries to consult service staff of SAJ on site for more product details.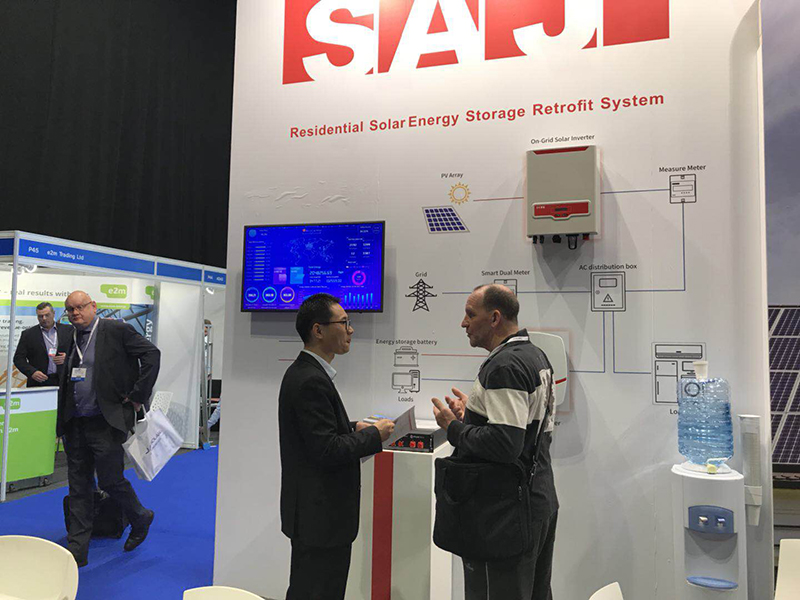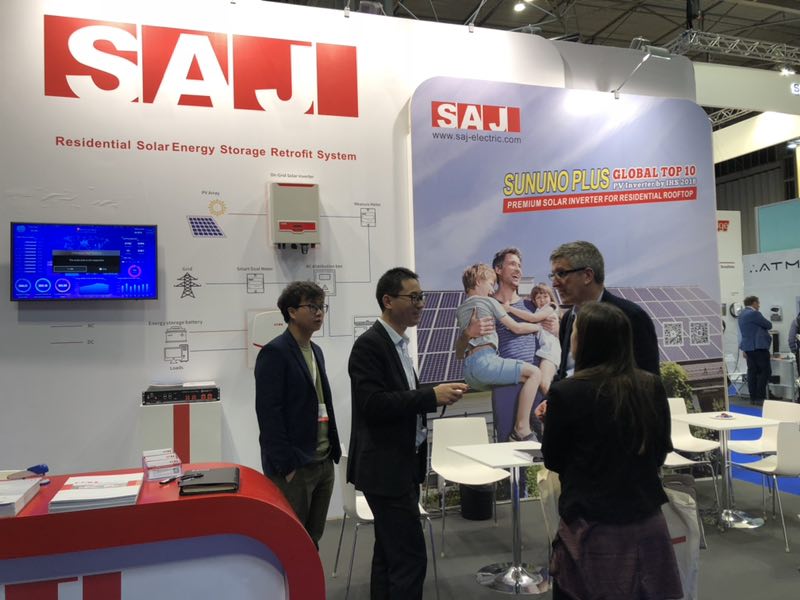 Three features of A1 Residential PV-storage Retrofits Inverter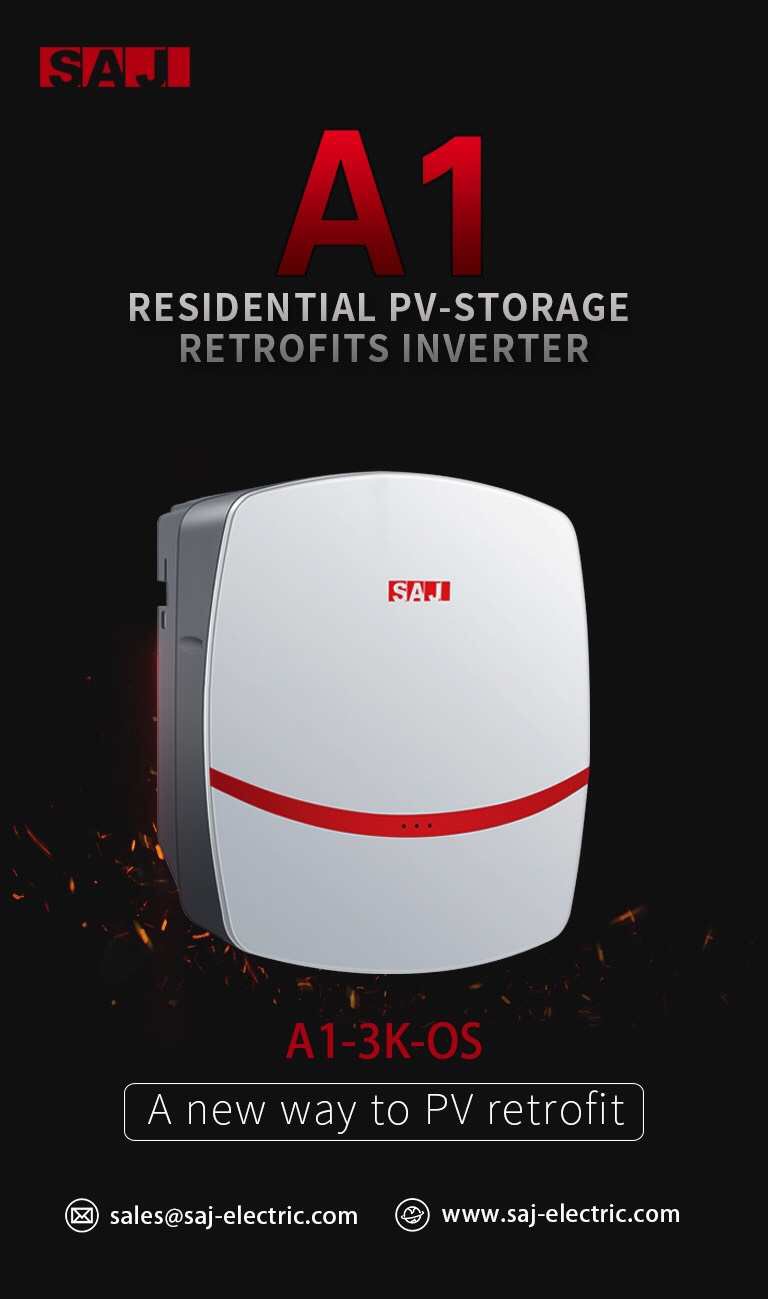 New A1 Residential PV-storage Retrofits Inverter presented as the core product in this exhibition is well known for the following 3 features:
1. Intelligent
Responds to remote power dispatching;
Household energy management;
Automatic battery maintenance;
4 optional application modes.
2. Friendly
Exquisite appearance & noiseless;
On and off grid modes switching <10ms;
Quick Wi-Fi connection;
Easy to install.
3. Reliable
Die-casting molding;
Operating at -40℃ extreme low temperature condition;
Adaptable to super-high altitude of 4000m.
From the English name of this new type of product and its three features, A1 Residential PV-storage Retrofits Inverter presented in this exhibition fully showed core connotation of "energy storage" of the exhibition theme. Meanwhile, this completely examines that SAJ Electric strive hard to establish itself as a service provider of digital building energy management and to build green, smart and efficient energy environment for many years.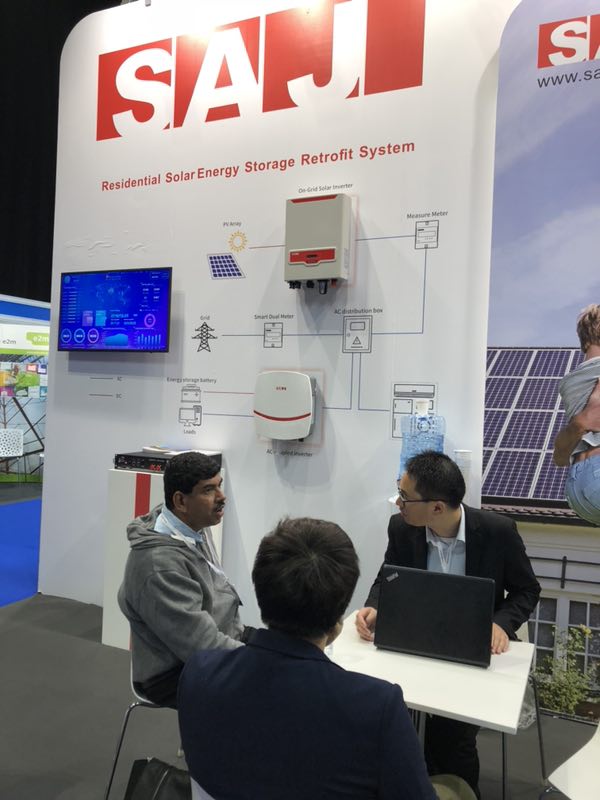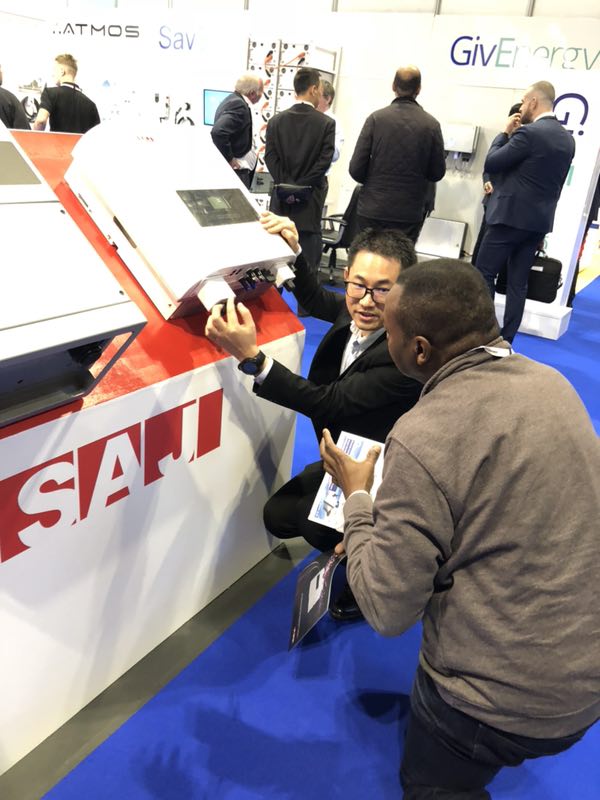 We hope to see more new products and success from SAJ Electric in the next Solar & Storage Live Exhibition!