In recent 3 years, SAJ Electric has transformed itself from a small-medium enterprise of producing frequency converters to a comprehensive service provider offering energy storage hybrid solar inverter products and monitoring solutions. It has concentrated much on residential PV market, finally established itself as a specified inverter brand, achieving a beautiful transformation.

There are many changes in the PV market. Competition in the inverter market is even severe. How SAJ stands out from cruel competition?
"SAJ Electric stands at angle of integrated solutions and has established eSolar APP intelligent cloud monitoring system (hereafter referred to 'eSolar') to construct residential PV ecology, ensuring that brand owners, distributors and brokers could carry out mutual interactions." Answered General Manager of SAJ Electric Ouyang Jiagan.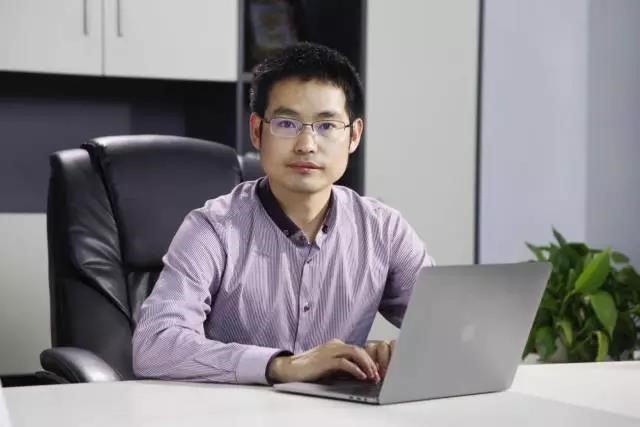 SAJ Electric General Manager Ouyang Jiagan
Focuses on residential PV solar integrated solutions
"Concentration is what SAJ Electric insists, the inverter market is required to be similar to the other market SAJ did before, so there comes the birth of residential PV strategic layout." As explained by Ouyang Jiagan, SAJ began to focus on residential PV market 3 years ago and had achieved expected performance. In the coming 3 years SAJ will continuously concentrate on application market of distributed PV inverters. Meanwhile, distributed energy storage utilization is to make preparation for the development of energy storage technologies.
Of course, layout of energy storage market cannot be separated from integrated solutions. As revealed by Mr. Ouyang, SAJ Electric already has residential energy storage solutions. Industrial and commercial energy storage plans will be born next year. He expressed that solutions for development of both distributed PV market and energy storage market rely on market development, business mode and demand of customers.
As is known, there are 3 modes in residential PV business modes: direct business mode, channel mode and platform mode. Direct business model currently occupies relatively big market share while channel mode shows a trend of emerging in the next 2 or 3 three years; hereinafter, with the customers' recognition sense to brands become stronger and stronger, residential PV market may provide main space for platform model. While in this process, with enterprises' understanding to residential PV market becomes deeper and deeper, those 3 modes will be applied in an integrated way.
SAJ Electric is always seeking for cooperation with enterprises with good business modes, to extract market universality and make standardized solutions. Ouyang Jiagan expressed: "those enterprises with good business modes will see market from different perspectives such as finance, products and service. Through communication with them, you could extract new product solutions, to continuously upgrade and optimize functions of the platform, to meet demand of the new business mode."
Through various practices, SAJ finally promoted a one-station type service platform — "eSolar", which has three functions: operation & maintenance, mutual interactive and promotion, an O&M system which could be jointly operated by self-operated, franchised or by the third party.
Creating "eSolar" ecosystem
"eSolar" looks more like a residential PV ecosystem, including online platform and off-line residential PV academy. The online platform provides functions such as monitoring, channel management, operation and maintenance service while offline activities include real time explanation, technical training and communication and interactive activity. He evaluated, "eSolar" isn't about system integration, neither has it formed direct competition with customers. Instead, it is complementary to customers, do operation, mutual interactivity and promoting service demanded by the customers. Under the condition of not adding the using cost, it strengthens ties and mutual interactivity with customers.
Ouyang also revealed that based on big data analysis, "eSolar" not only makes business of the agencies and distributors simpler, but also makes the end users understand data in detail such as the power generation capacity, revenue rate of personnel power stations more conveniently, to easily solve O&M problems in the power stations.
Meanwhile, as for the problem of not enough knowledge on residential PV market, "eSolar" PV Residential Academy makes people know more about PV industry and learn about residential PV power stations. In April this year, "eSolar" national tour speech formally started and the content in tour speeches include market analysis, reading on business modes, training on core products, interactive activities of experts and sharing of O&M experience, etc. Topics closely related to demand of current customers and industrial hot topics will always arouse strong response from customers and help them truly understand residential PV power stations. "eSolar" ecosystem aids PV power generation to step into thousands of households, serve thousands of households and light thousands of households.
What should be noted is that the total residential PV market capacity is about 1.5 trillion yuan to 2.5 trillion yuan. However, the market development degree at present is no more than 0.2%. There is still huge potential and development space in the future. Layout residential PV market in advance has occupied 25% of the market share, finishing layout in East China, South China region, gradually spreading to North China and Central China region.
From annual report of the first half year of SAJ, revenue of SAJ in the first half year was 198 million yuan, increasing by 106.77% comparing with that of the same period of the previous year. Mr. Ouyang is satisfied with this performance, "Distributed PV market of this year is far better than what we had expected. Though this company has finished the goal. But it still seems to be not enough under the unexpected market condition. From the perspective of target development, our company had accumulated a certain amount of core capacity and core customers. We did well in this aspect."
Directly facing diversified layout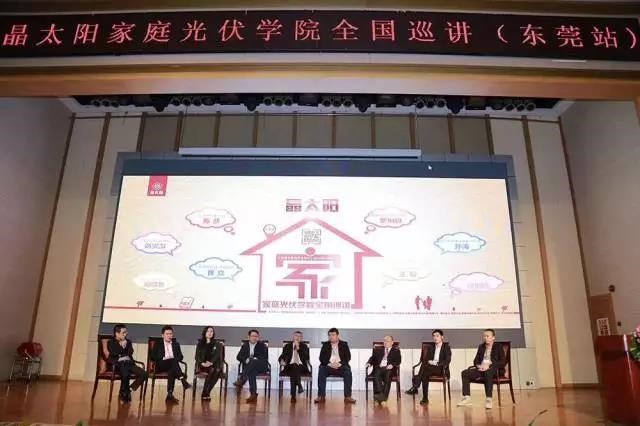 eSolar Residential PV Academy National Tour Speeches at Dongguan Station site
It's good that the market development is better than expected. But we shouldn't be too optimistic. There may be much hidden risks in over high speed growth, or too fast growth higher than normal development of the enterprise. SAJ Electric had realized this point and had made plan for the next year with relatively stable system. It will still focus on distributed PV and energy storage market, to transform more attention on market abroad, to achieve new growth points.
PV market can only be transparently understood when you stand on several perspectives. This isn't hard for Mr. Ouyang, who had rich experience in R&D, sales, market, supply trend, products, customers and users. "There is huge potential in distributed PV market, the company had invested a lot of resource to actively develop market share. But we have our own clean intermediate and long-term goal. So we only do relevant business but never repeat what others say."
At present, SAJ Electric has achieved full coverage over residential PV system, energy storage system and small and medium industrial and commercial PV system. Hereinafter industrial and commercial PV energy storage will be promoted. Distributed energy storage market at home is still under the groping process. The same with many other PV enterprises, SAJ has stepped onto a mode of "going out and returning back" gain. What's different is that SAJ always puts product quality and service construction at the priority position in managing market in Europe. Moreover, it strives to reduce cost through technical innovation, thus to promote overall brand competitive force.
According to Mr. Ouyang, trend of energy storage market abroad currently looks more like Chinese resident market in the year 2014, when it was just in the bud. He explained that growth of new things requires long time. Take distributed PV as an example, there were many problems in this field when it just began in 2014, making many insiders tortured. Then people felt a little comfortable when it gradually grew in 2015. Residential PV just grew up in an explosive way and well accepted and evaluated in 2016. Then the year 2017 embraced more provinces and enterprises to join in distributed PV fields. "This is just the same as energy storage where market needs to cultivate and potential to be developed. Once the trend comes, we could quickly adjust the market strategic layout to seize development opportunities."
Of course, energy trend is also development trend in the future. SAJ is also seizing key joints to build energy internet, to provide inverter products and monitoring solutions for industrial zones, power plants and commercial and industrial rooftops.