Till April 31st, PV industry was still booming vigorously in different forms: various meetings, training, forums and exhibitions, making PV insiders very busy.

However, since the new policy issued on June 1st, everyone began to worry as the subsidy was falling and distributed index have all been used up this year! The new policy carried out immediately made the industry in a mess to a certain degree, like a slap on the face! But this slap really make every PV insiders sober and reconsider about life again.
Worked like a horse and expanded blindly
The saying that "Every year is a good opportunity for PV industry" may never be strange for every PV insiders. PV industry is China is growing in an explosive way since 2016, ranking No.1 in terms of increase quantity and storage quantity in the world. Data about high income in PV industry is everywhere. However, with falling of subsidy in a ladder way for PV industry, policy makers still could make supplementation in various ways, including reducing cost, improving efficiency, etc. That's why we always said "Every year is a good opportunity for PV industry".
With the "good opportunity" as foundation, leading enterprises or even new star small enterprises in the industry are all working hard to expand market and capacity. Typically from middle 2017 to the beginning of 2018, various big enterprises were declaring to expand production capacity and those enterprises include Longi, Tongwei, Xiexin, etc.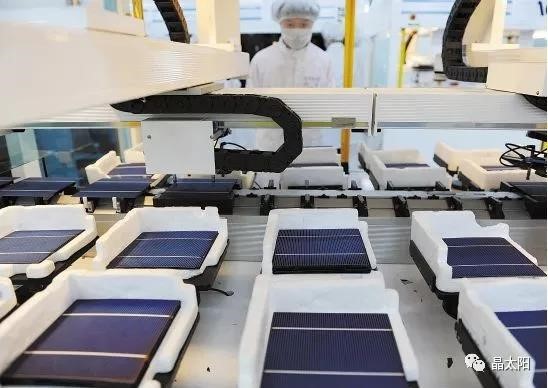 Exaggerated expectation provides confidence to the industry and fear in finance
Increasing from 300,000 households, to 500,000, to 800,000, and finally to 1,000,000 households, distributed PV especially residential PV grew in an explosive way in 2017, making many PV insiders to expect huge potential in distributed industry and their expectation may be a little exaggerated. On the other hand, contradiction on subsidy is becoming more obvious, taking the PV industry by the throat. By the end of last year, subsidy insufficiency in PV industry had come to 50 billion yuan. Though the country supports PV industry development more, the financial insufficiency in reality couldn't be escaped. By then when PV industry was still booming while subsidy provided by both local government and State Grid resulted in poor effect, a crisis was stepping nearby.
A sudden slap on Children's day
National Development and Reform Commission, Ministry of Finance and National Energy Administration have jointly printed a Notice of Relevant Items on PV Power
Generation in 2018 on June 1. The document had pointed out that the subsidy standard for PV power generation would be fallen by 0.05yuan for each kw/h, meaning the full volume on-grid subsidy would be reduced from 0.75, 0.65, 0.55 to 0.7, 0.6 and 0.5 respectively. Subsidy standard for distributed PV would be reduced from 0.37 yuan for each kw/h to 0.32 yuan for each kw/h. Meanwhile, the notice has pointed out that general PV power generation construction projects with national subsidy won't be arranged any more in 2018. The index for distributed PV of this year is about 10GW, but very little remained by reducing the distributed installation capacity in the first quarter of this year.
Upon issuing of this policy, turmoil occurred in PV industry, like a "Black Friday" in PV industry. On June 4, the first working day since issuing of the new policy, stock price of listed companies in PV industry dropped sharply, ending in a market value loss of 25,795 billion yuan. However, total net profit of more than 50 listed
PV companies winning profit last year in China was only 30 billion yuan. Many PV insiders witnessed the bad trend and bad news such as layoff, cutting the price or reducing the production capacity were rumored everywhere. Meanwhile, various conferences, forums and exhibitions in this industry are facing the crisis of coming to an end. More than 25 million PV insiders stopped by then to consider about their future.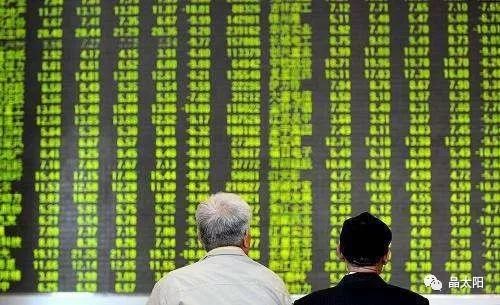 Is the era for PV projects to be connected to the grid at an equal price coming?
After the wave of reducing price, PV insiders turned their concentration to connect PV project to the grid as an equal price. Is the era for PV projects to be connected to the grid at an equal price coming? Take polycrystalline silicon modules as example, the price seemed to have fallen below 2 yuan/w and the system cost would even be lower than 5 yuan. Great reduction of cost seems to imply an era for PV projects to be connected to the grid at an equal price. Different from the market condition that price electricity of foreign residents is higher than the industrial electricity price, connection to the grid at an equal price in China is only suitable for commercial self-generation and self-consumption project and it's only limited to the power consumption side. It's still far for residential and full-volume on-grid distributed PV projects to be connected to the grid at an equal price. Execution of the new policy is a little too sudden.
Any favorable turns after the weaning period
Undoubtedly, PV industry will step into the weaning period after release of the new policy. Development trend of China PV industry will be transferred from domestic market to the emerging markets overseas. And the over-expanded production capacity in Chin will be condensed. Then is there any favorable turns in domestic market?
Due to suddenness and partial irrationality of the policies, experts inside PV industry are still carrying out discussions with relevant departments. There may be some favorable turns but it's uncertain. Our concentration would be focused on two aspects: small and medium commercial PV projects and preparation for energy storage projects. In the short term, considering commercial power cost, small and medium commercial projects are worth developing because even there's no subsidy the electricity expense saved in PV power field could greatly help save expenditure of enterprises. In the long term, power stations in stock in the current market will face upgrading — intelligent management upgrading of energy, which will involve in energy storage reconstruction. This means that energy storage systems with several advantages will welcome new growth potential with the reduction of battery cost. It's wise to make full preparation for energy storage projects.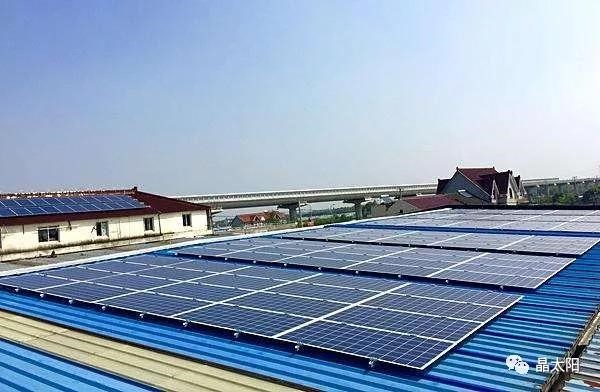 Survive with changes and weaken without changes
With implementation of the policies, the market space will embrace condensation. Changes are indispensable if an enterprise need to continue to survive in the PV market with severe competition. The changes involve in the following three aspects.
The first is structure adjustment to optimize the production capacity. Market condensation will certainly cause surplus production capacity. Those enterprises will be weeded out with too simple structure, so continuous adjustment and optimization are indispensable. The second is change in business form. There're forms that could be changed. It's a treasurable way for enterprise to survive by change in some new business to give birth to more business fields. The third is to improve value holding competitiveness. It's never too late to show value of an enterprise by diversified service. So many enterprises begin to care about operation and maintenance market in PV industry. "eSolar shared operation and maintenance" is undoubtedly a black horse for post-service market in PV industry. With the trend of sharing era, PV industry will embrace a new operation and maintenance pattern.