This is a 1.2MW project installed by Guangdong Longpower Packaging Industry Co.,Ltd, which is a manufacturer focusing on sealant packaging products. This project has been connecting to grid since August, 2019, helping this manufacturer effectively to reduce the cost and be more environmentally friendly.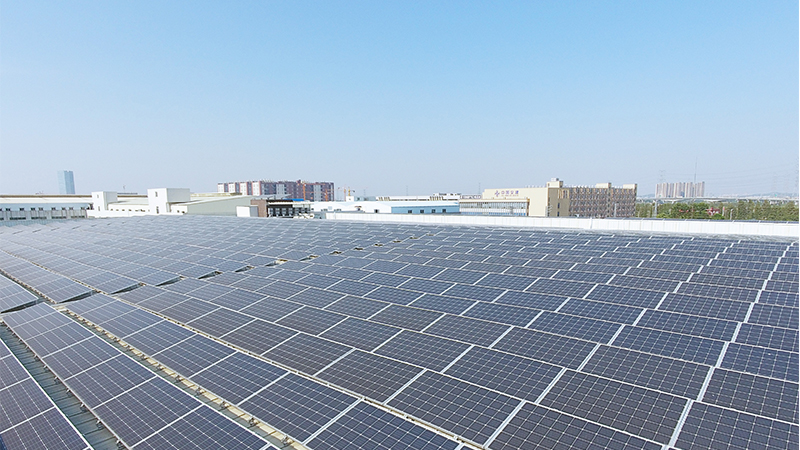 Deploying 20 pcs of SAJ Suntrio Plus 60K, the annual energy production of this project is estimated to reach 1440000 kWh, which helps the customer to save nearly 185000 USD of electricity fee per year (basing on local electricity charge). More worth mentioning, this project brings considerate environmental benefits. Each kWh of electricity can be generated using fossil fuel or coal which generates Carbon Dioxide & Sulfur Dioxide emissions while it is acknowledged that trees absorb Carbon Dioxide & Sulfur Dioxide thus reducing Carbon Dioxide & Sulfur Dioxide environmental pollution levels. An annual power generation with 1440000 kWh suggests a reduction of 1436 ton Carbon Dioxide, 43.2 ton Sulfur Dioxide and also equals to 798 equivalent trees planted.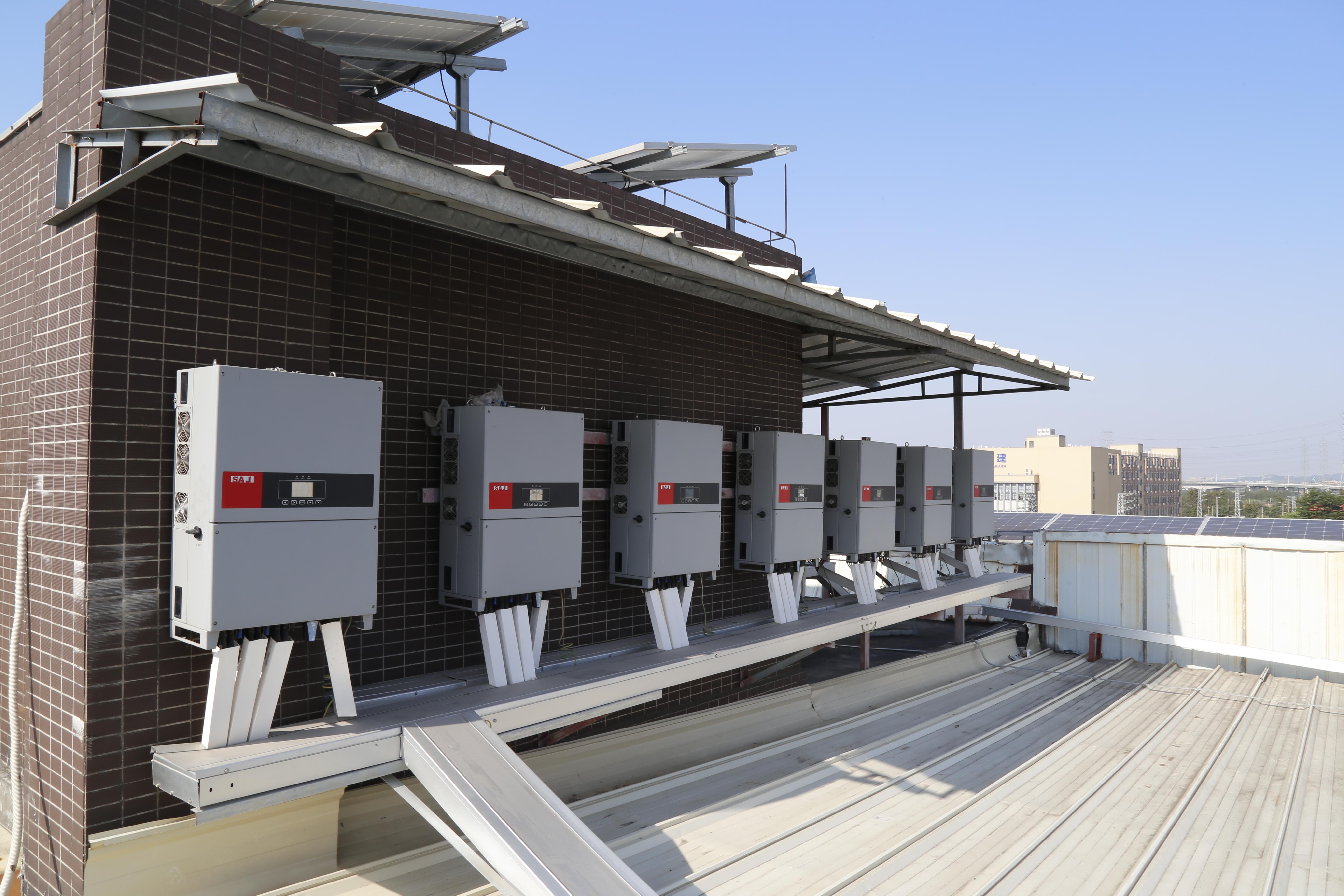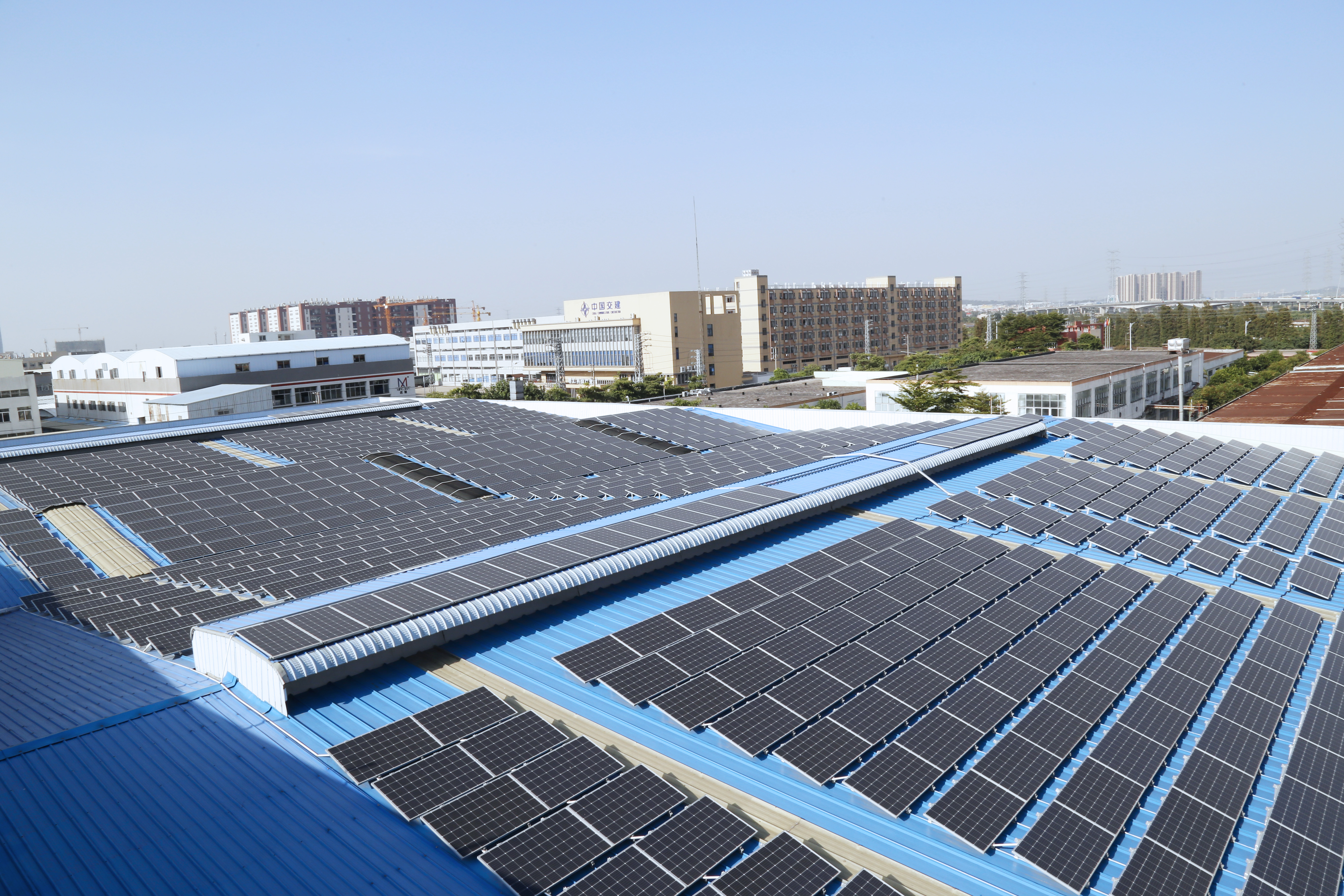 Suntrio Plus Series is SAJ premium commercial inverter with advanced technology. It is highly reliable, efficient, smart and easy to install.
Suntrio Plus Series is three-phase inverter for commercial solar systems with power ranges from 25kW to 60kW. Suntrio Plus Series has adopted a series of safety measures, such as strengthening lightning & surge protection on the AC and DC side. With 3 MPPT Trackers and super wide input voltage range, Suntrio Plus is allowed to connect more modules flexibly in different direction and increase power generation of the system. Suntrio Plus Series is highly efficient with maximum MPPT efficiency reaching more than 99.5%. Suntrio Plus series is also user-friendly for its easy configuration and maintenance. It has set up an independent maintenance area so that user can set up and maintain the device conveniently and quickly. Safer,more efficient and highly reliable, Suntrio Plus Series has won the TüV Rheinland "All Quality Matters" Award for Commercial Use in 2018.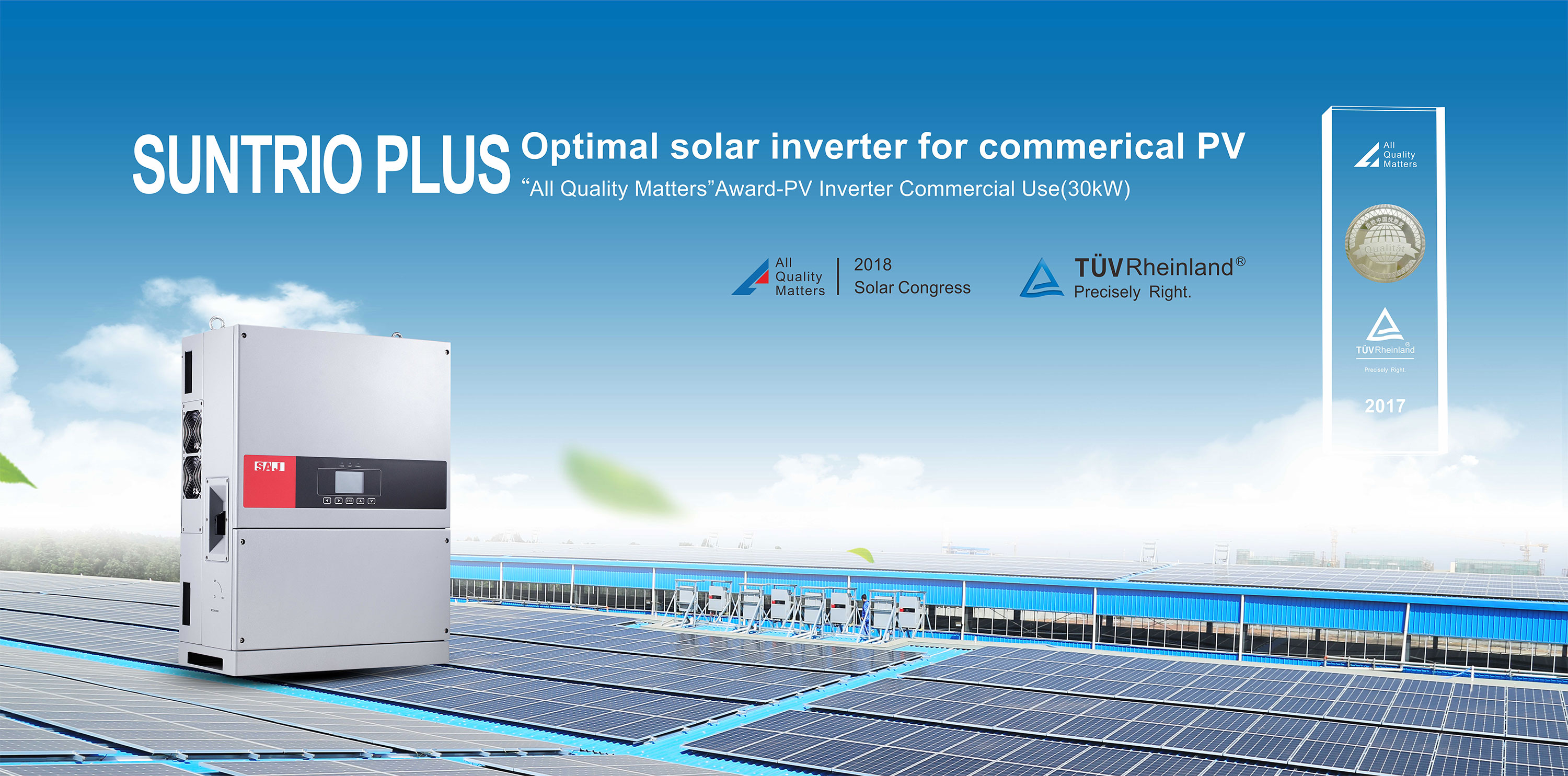 Suntrio Plus also works with eSolar Portal, a cloud-based platform for real-time monitoring, remote maintenance and energy management. Now Suntrio Plus Series also supports zero export and 24/7 load consumption monitoring solutions, helping customers make smart energy management depending on their requirements.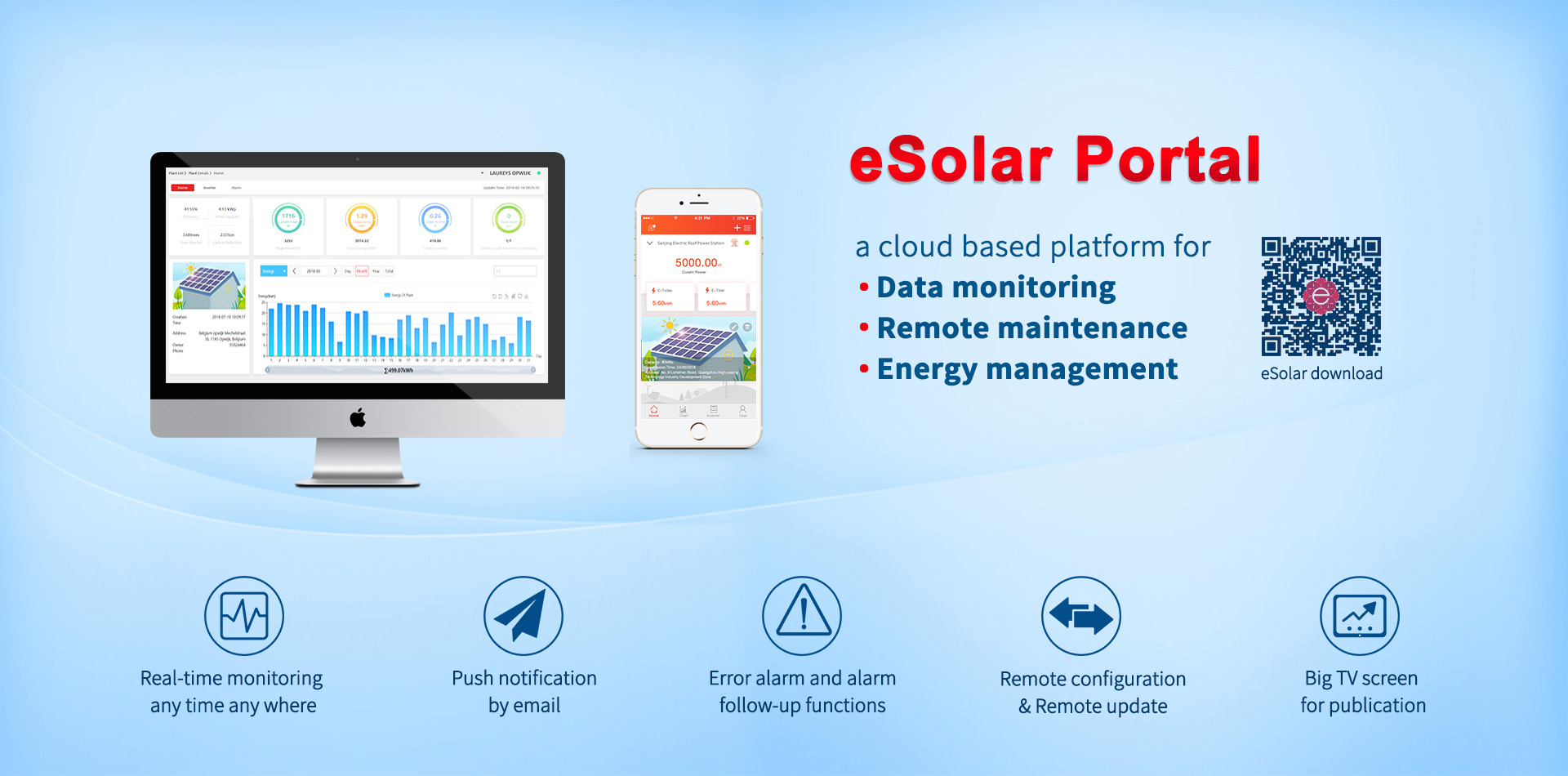 For any business enquiry, please contact us via info@saj-electric.com