With improvement of people's living standard. Park has been one of the most convenient and favorable sites for people to have fun. Except for the green plants and some entertainment facilities, music fountain and attached swimming projects are deeply welcomed. Maintaining stable water usage amount is one of the key requirements for projects.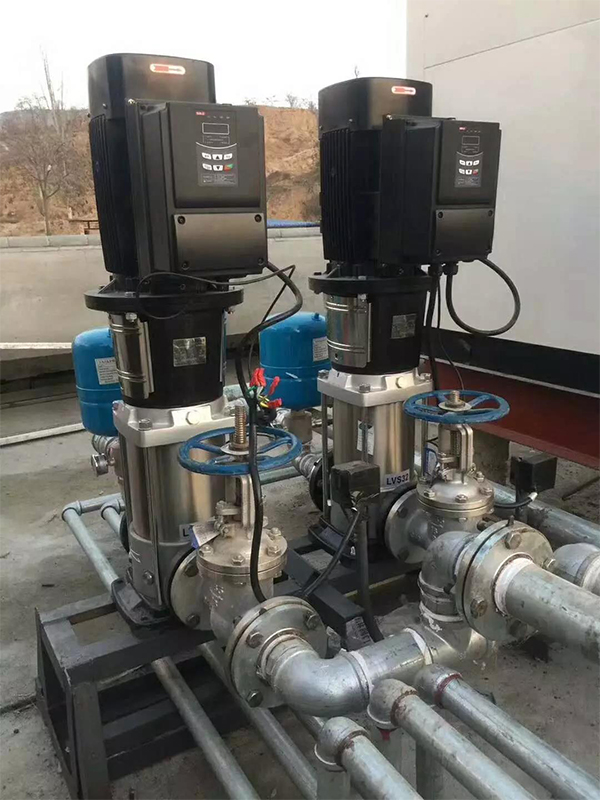 8200B AC drive of SAJ Electric can not only help meet constant water supply performance, but also could help realize online connection of several AC drives and operation of several pumps working in turn. Therefore, the device installation and maintenance cost has been saved while life span of the device has been added.
Application features:
1. The machines could be freely switched to work according to different water consumption amount. Two pumps are operation in online connection mode. When one of them can't meet the water usage amount, start the second pump. Two pumps can work in turn when water usage amount isn't much, so that life span of the pumps could be added.
2. Constant pressure sleep function. When the water consumption amount is relatively small or when there is no water consumption need, the controller will enter sleep mode. And it will be aroused to start automatically according to change of pressure through the sensor, so that the device automatic control could be realized.
3. Function of standby machines. When No. 1 auxiliary machine has been installed with sensor and relevant parameters have been set, it could be used to function the same as the main machine when there is any fault in the main machine. In this way, automatic switching of the device could be realized to ensure reliability of the device!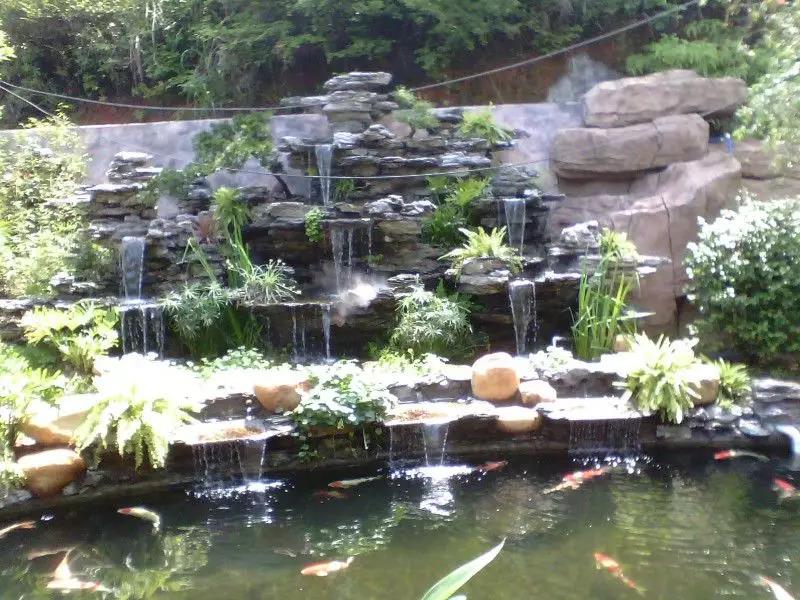 Relevant parameters pictures: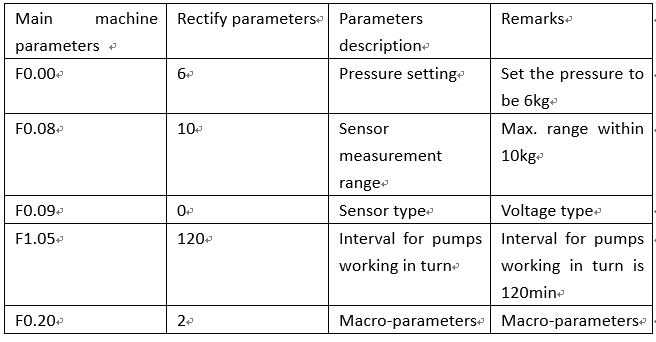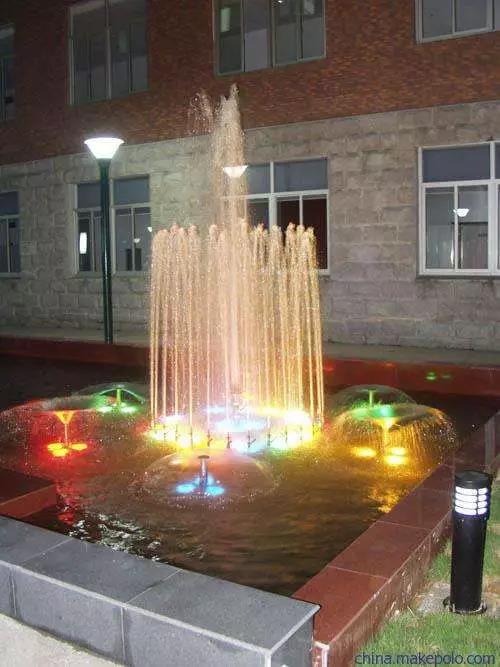 In summary
This project has applied 8200B AC drive. Except for the automatic operation and stable starting advantages, compared with general AC drive or PID controller, its protection rating is high and can be applied in different environment. Key operation has implication in Chinese and this is convenient for customers to change parameters according to practical conditions. Moreover, it could be better adjusted to achieve better usage effect.