The innovation gallery at GENERA 2019,Energy and Environment International Trade Fair, is organized from 26 February to 1 March in IFEMA, Madrid, Spain. Energy Transition and Self-consumption arethe focus of this fair.
SAJ took its stand together with Spanish distributor Sonne PV at Hall 3, 3C16.
By the end of 2018, Spain has reached a total PV installation of 4.7GW, and its goal is to achieve 37GW in 2030.
In 2018, a new capacity of 261.7MW was installed, a strong upwards growth from 135MW in 2017, 55MW in 2016 and 49MW in2015. Around 90% (235.7MW) of 2018's installations was in the rooftop self-consumption segment, with the other 26MW in ground-mount systems,according to the data registered by Spanish solar association, UNEF.
In the year of 2019, Spain is very likely to reach 1GW new-install capacity.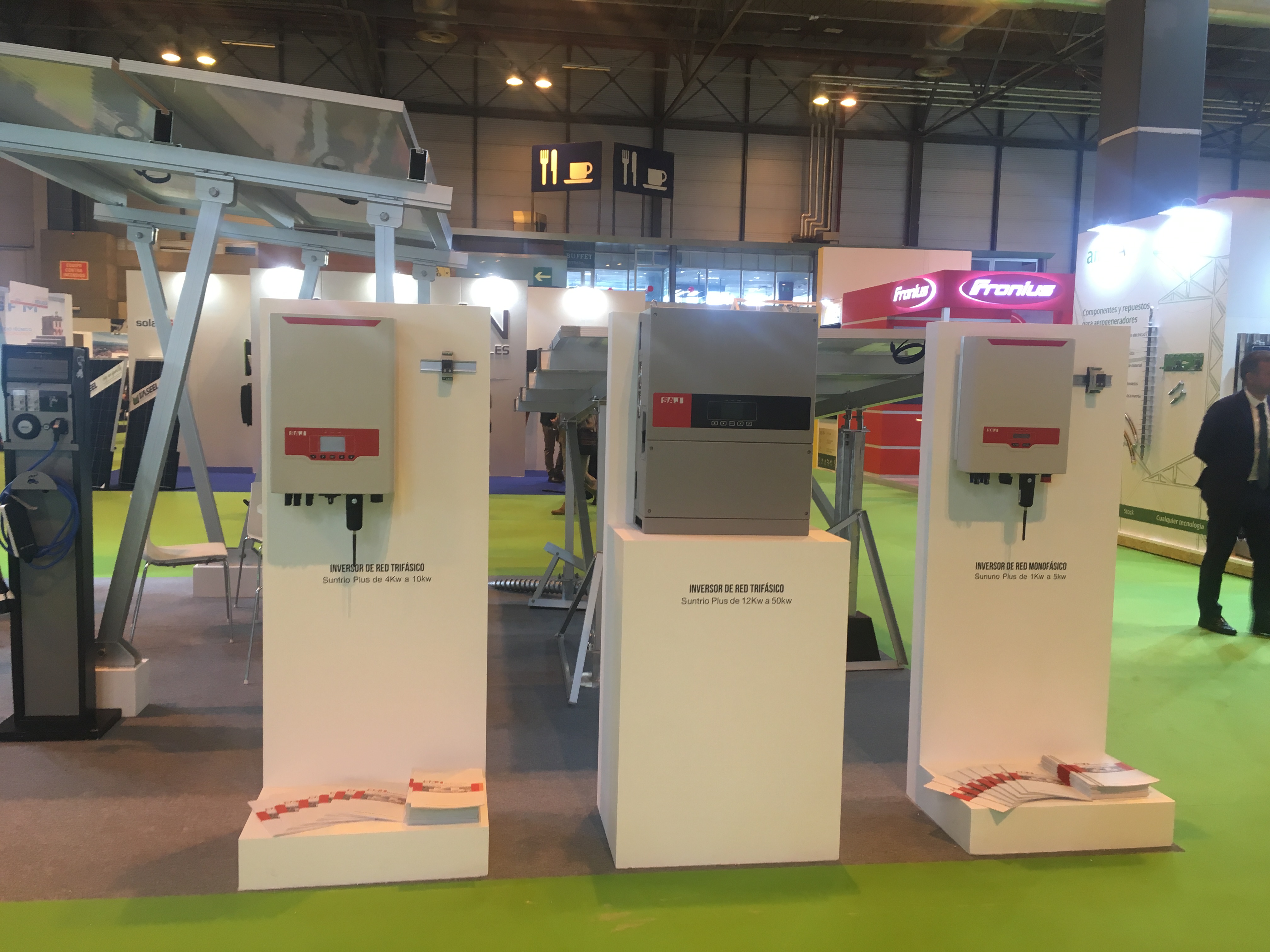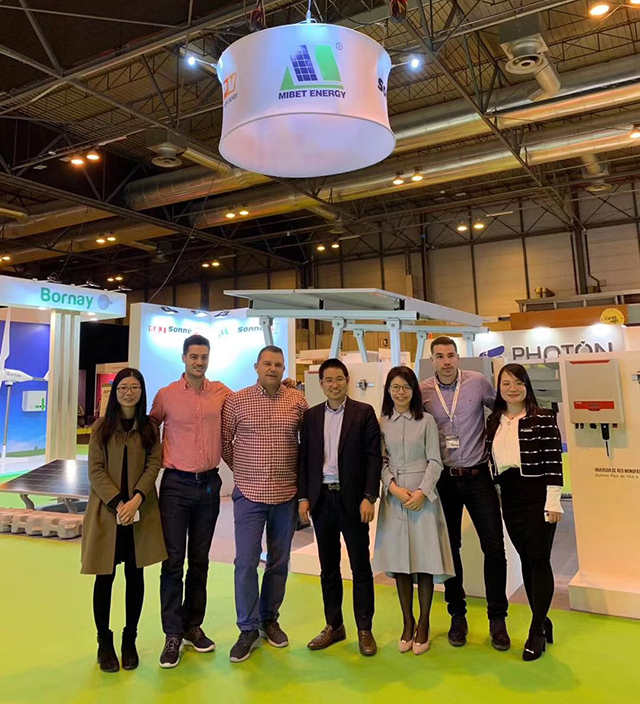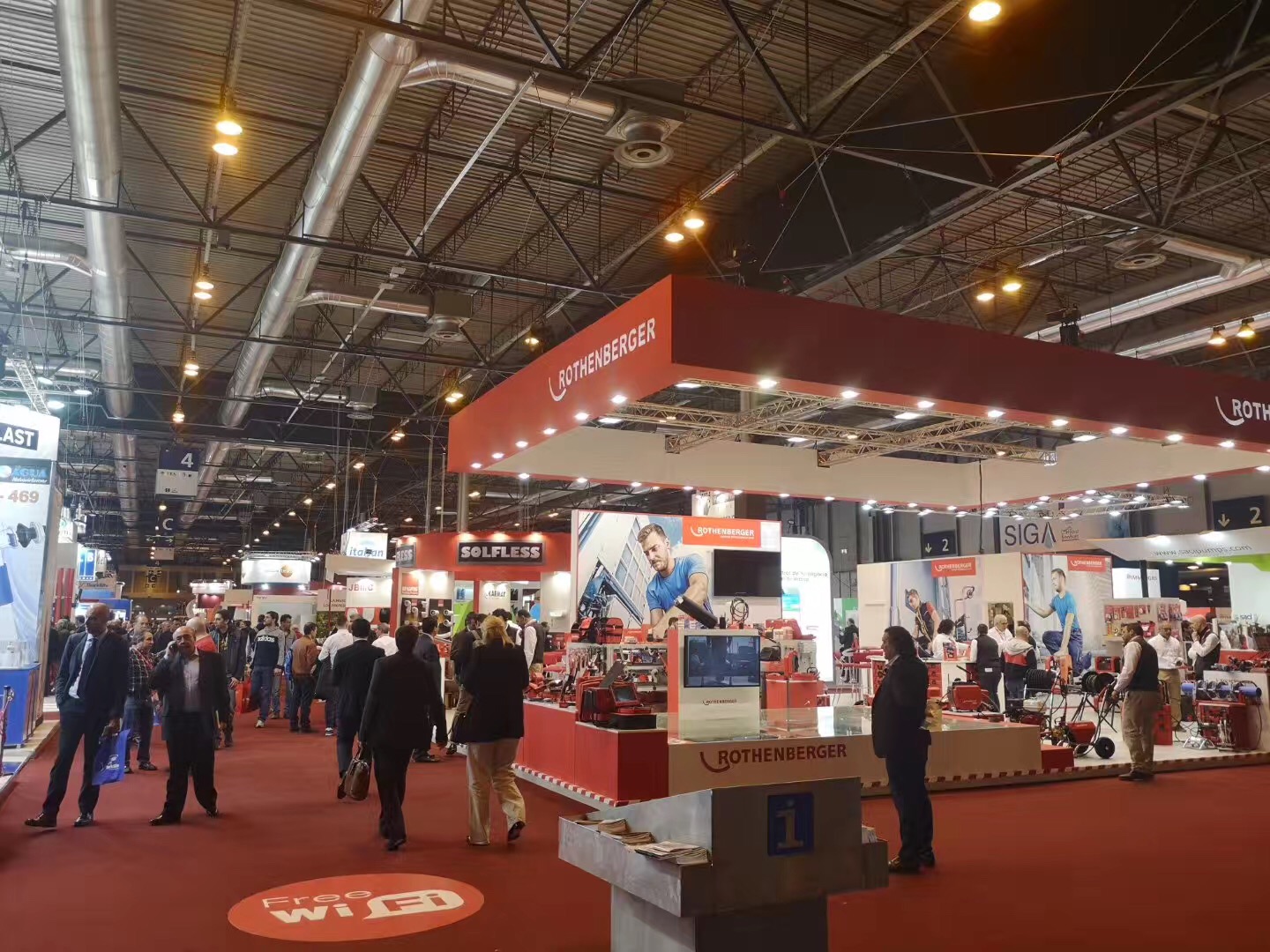 To catch the business chance in Spanish market, SAJ displayed in GENERA about its self-consumption solutions----eSolar LoRa Kit. The purpose of this kit is to realize zero-export on SAJ gird-tied inverters. It uses LoRa wireless communication between SAJ inverter and the Meter,making it very easy to install. Compared with the existing meter solution,eSolar LoRa Kit can reduce the installation work as well as costs.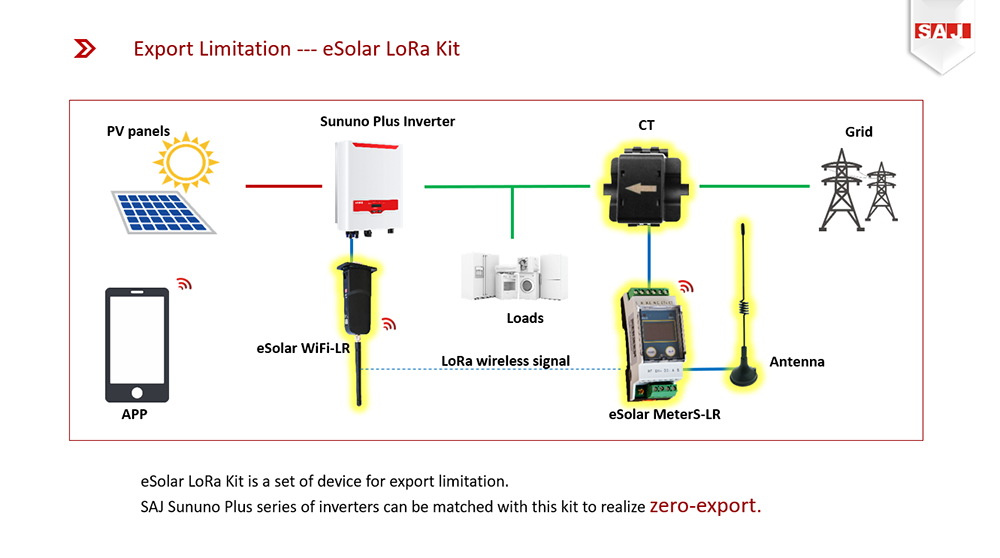 eSolar LoRa Kit includes 3 parts:
◀ CT(current transformer) to sense current signal;
◀ Meter to collect signal from CT and sendto SAJ inverter;
◀ WiFi-LR module which is installed to the SAJ inverter to receive wireless LoRa signal from the Meter and also to send wireless monitoring data to the SAJ portal.
As soon as the meter detects outgoing current, it will send signal to the WiFi-LR module and the inverter will respond immediately after receiving the signal to reduce output power. In this way, dynamic power control is realized and inverter will never export power to the grid. This is also known as zero-export or self-consumption.

Being the first time to display eSolar LoRa Kit in Spain, SAJ's unique self-consumption solutions attracts any visitors. In the future, SAJ will keep developing intelligent solutions to meet the requirement of different markets.