Intersolar India 2019, the most pioneering exhibition and conference for India's solar industry, was held successfully from 27th to 29th November in Bangalore. SAJ Electric has participated in this event with R5-3K-S1, Suntrio Plus 6K, Suntrio Plus 50K and Solar Pumping System PDS33-4T004.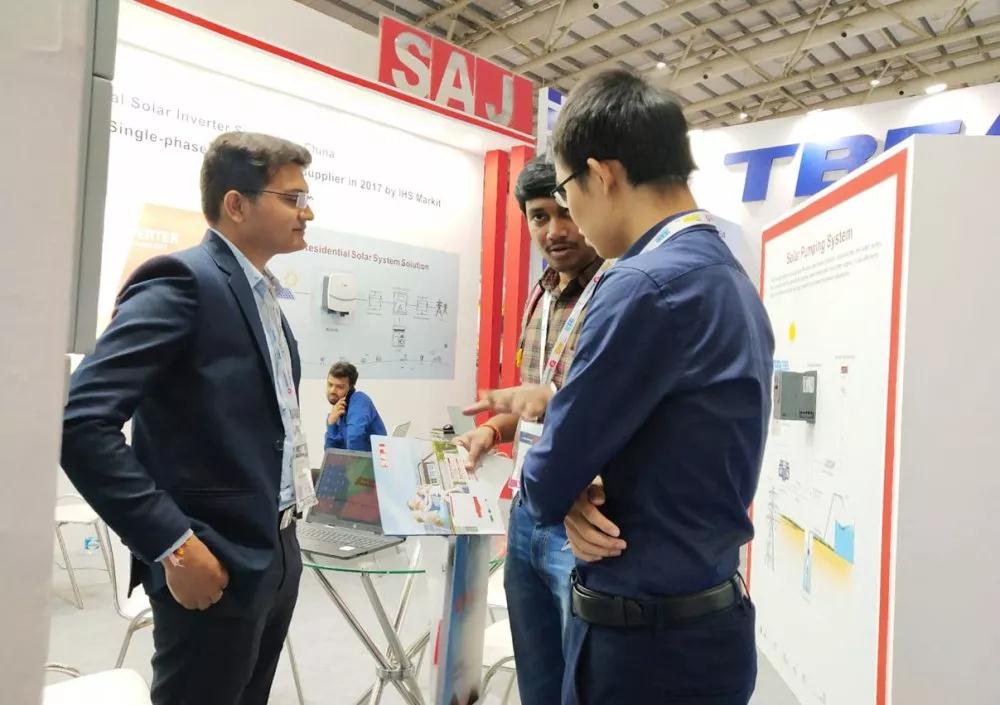 Presenting SAJ Inverters to Customers

Explaining Solar Solution Systems

Solar Rooftop Market in India
Solar power industry in India is growing fast. Yet rooftop solar source doesn't match the rise in renewable energy in the country though Indian government does have an ambitious plan for solar rooftop energy with a target of 40GW by 2022. Yet according to Indian Ministry of New & Renewable Energy, cumulatively only about 2.3 GW of solar rooftop systems has been installed in the country till October 2019. Hence, the market of rooftop solar system is lapping behind. Taking account of the market demand in India, SAJ has launched its latest product the R5 Series inverter.
Data Resource Shown by MNRE

R5 Series Rooftop Inverter
SAJ is launching its new star product, the grid-connected R5 series inverter into Indian market. This R5 series, so called the smiling inverter according to its appearance, is specially designed for rooftop solar solutions. It comprises single phase and three phase with an output ranging from 0.7 to 20 kW. This smiling inverter adopts a design without fan to guarantee quietness in a living environment, even up to 20kW. Worth to mention, though it is compact and light, its maximum efficiency reaches 98.3%. Safe, compact, efficient, quiet and smart, the R5 series helps customers enjoy smart energy in daily life.
Having already been well received in Europe and Australia, the R5 series is estimated to show its competitiveness in Indian rooftop PV market. Furthermore, SAJ has intended to enlarge its service teams in local area to provide technical support, apart from the already existing teams in Delhi and Ahmedabad.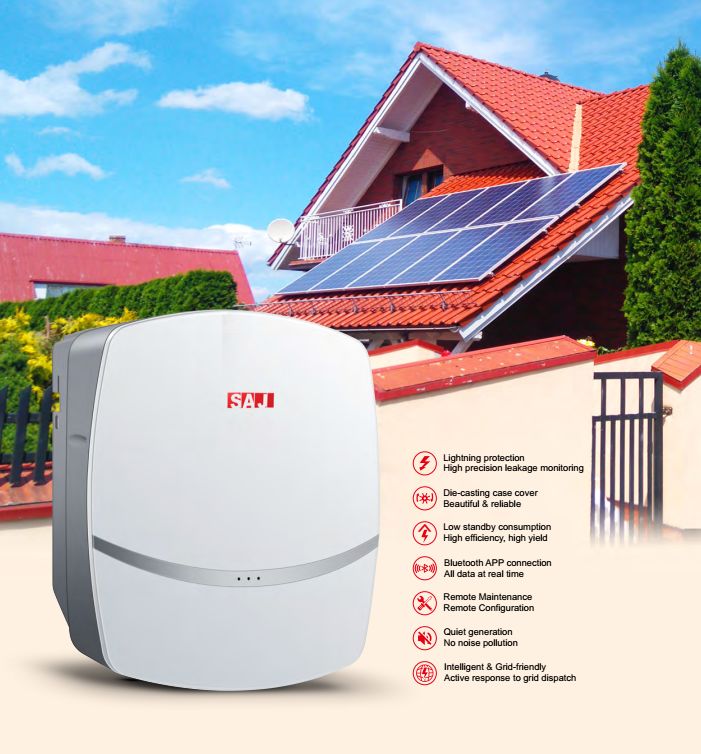 SAJ, A Reliable Partner
As one of the largest global inverter specialists, SAJ has concentrated on solar solutions for residential and small- & medium-scale commercial systems since its foundation in 2005. In 2017, the company enjoyed a 24% market share in China's residential PV market. While in 2019, SAJ is estimated to have more than 25% market share in Australia residential storage systems. The R5 Series, which has won the TüV Rheinland "All Quality Matters" Award for the PV inverter for Home Use category in 2019, is a new star product launched globally this year.