On Oct. 20th, CPIA (China Photovoltaic Industry Association) has delivered a report on Analysis on Development Trend of PV Industry in China in Sihong, Jiangsu. Much data and analysis has aroused discussion of PV insiders. As authoritative data released by CPIA, we could learn about the industry status after the release of 5.31 New Announcement. Moreover, trend of the next one or two years could also be mastered.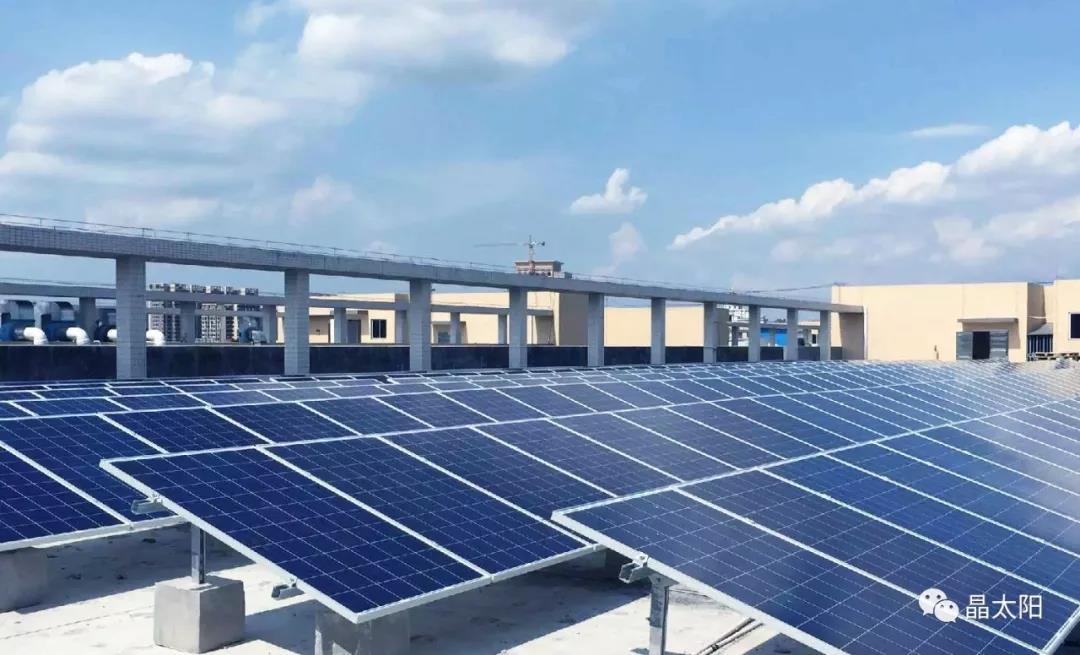 Friends concerning about eSolar are mostly PV insiders, so this article is all about analysis on distributed and residential PV development abstracted from the report, which is greatly concerned by many people.
Residential PV develops fast in the first half year while stagnates in the second half year.
In the first half year, newly added PV installation capacity is about 24.3GW, basically the same as that in the same period of last year. Distributed installation capacity of this period accounts for 12.24GW, increasing by near 70% compared with that in the same period of last year, surpassing centralized PV power plant capacity for the first time; newly added installation capacity from January to September is 34.5GW, reducing by 20% in the same period of last year. Among the 34.5GW, centralized PV power plant accounts for 17.4GW, reducing by 37% in the same period of last year, while distributed PV takes up 17.14GW, increasing by 12%.
In the first half year, residential PV developed faster than we expected but nearly stagnated after release of the 5.31 New Announcement, which caused residential PV to suffer from cliff type falling. Stagnation state in the second half year had been relieved since September. We just expect that residential PV could be rejuvenated at the end of this year.
Cost of modules fell down quickly, near to grid parity
According to the report, we learned that: PV module price in 10 years have reduced by 94%; cost of modules excluding tax currently has already been reduced to 1.8 yuan/w. Supply and demand relation causes price of silicon pieces and silicon material to be lower. Price of polycrystalline piece is almost near to the cash cost (about 2.4 yuan/piece); decline space of the cost per watt of module gradually condensate.
According to cost status in this way, small and medium distributed PV has met the requirement for grid parity. Moreover, many residential PV projects almost comes to the critical point for grid parity and they're expected to grow fast in the next two years.
Falling route of module cost: improvement of efficiency of battery modules, power consumption reduction of ingot/pull-rod unit, reduction on waste rate; reduction of silicon piece thickness, cost of slices and consumption; reduction on cost of raw assistance material.
Policy trend: PV industry will embrace development of high quality
Recently we're waiting for the period of policy adjustment. What could be summarized in the policy trend in the future? Let's have a look at the summary based on the analysis from CPIA.
Summary
1. PV industry is one of the few industries with the leading advantage in industrialization and which could be involved in international competition.
2. PV industry basically sounds good and there is huge potential in development. Our country has a strong intention to develop PV industry and national support to PV industry is unswerving.
3. After releasing of the New Announcement, market demand will decline fast and this will cause relatively much affection on the industry. In the short term, the enterprise will face relatively heavy pressure in the short term. PV enterprises shall strengthen their own strength to achieve transformation from competition on scale, speed, price to competition on quality, technology, efficiency, from extensive development mode to refine mode development and promote realization of grid parity as soon as possible.
4. PV industry shall strengthen self-discipline. Any exaggeration on promotion and low price malicious competition shall be prevented. Instead, all companies shall step forward stably and honestly to promote continuous healthy development of PV industry.
5. This policy adjustment is a signal. No matter supplementary policies will be released or not, the national policy route for the country to adjust PV development scale will not change and decline of subsidy is also necessary. The severe and hot development mode of PV industry in the past can't be continued. The key step to develop PV industry in the future is to reduce cost, improve quality and enhance efficiency. Meanwhile, policy makers are expected to strengthen conduction of innovative measures, to actually reduce non-technical cost of PV power plant construction.