From May 15 to 17, Intersolar Europe 2019, the largest specialized trade fair for the solar industry this year, is held in Munich. SAJ presented new inverters and energy storage solutions in this fair. With effort of SAJ team, those new products have attracted lots of customers from all over the world.

In recent years, SAJ products have successfully entered and been applied in various countries in Europe, especially in Eastern Europe, Northern Europe, and Southern Europe, including countries like Hungary, Poland, Ukraine, Netherlands, Belgium, Sweden, Italy, Spain and Portugal. Customers from countries as above have all visited SAJ exhibition stand these days. 
Eastern Europe customers on SAJ exhibition stand
Northern Europe customers on SAJ exhibition stand
Southern Europe customers on SAJ exhibition stand
Moreover, the new products exhibited have also attracted new customers from other countries like Israle, Morocco and South Africa. 
South Africa customer on SAJ exhibition stand
​In addition, SAJ technical support staff also are on site to provide technical suggestions for customers who talked about any relevant technical issues on SAJ products. 

Among all the presented products, R5 residential solar inverter is the mostly concerned one by all customers. Next, features of R5 residential solar inverter are generalized as below:
1Safe & efficient
R5 residential solar inverter has standard AC and DC lightning protection, high-precision leakage current detection protection and fault redundancy protection function; the DC current of 12.5 can perfectly matches double-glass modules while 1.1 times continuous AC output could be achieved. R5 residential solar inverter uses innovative MPPT algorithm, with 98.8% maximum conversion efficiency and 99.9% MPPT efficiency. The innovative global MPPT algorithm effectively increases power generation of the inverter by 7%-9%. The case is integrally die-cast, making the heat dissipation better, and the inverter smaller and lighter.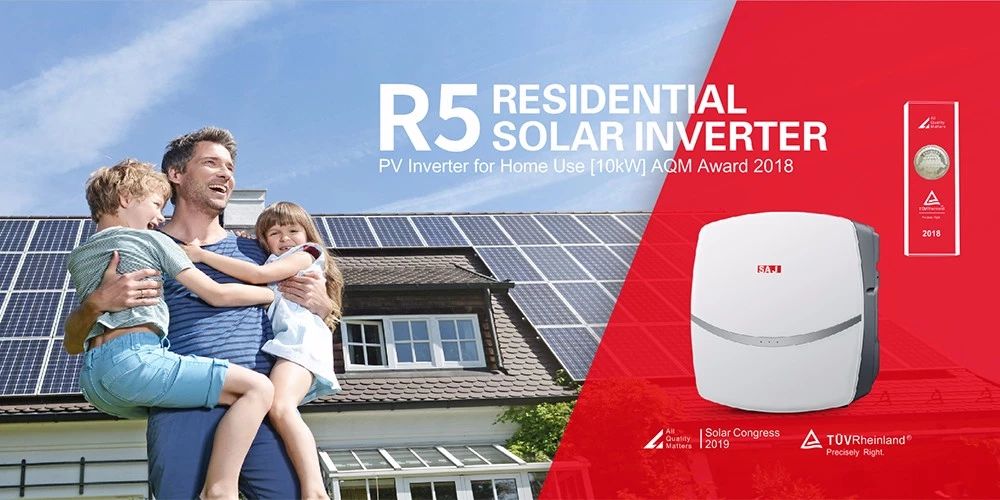 2Intelligent power generation
R5 residential solar inverter could realize intelligent string detection, with functions such as GPS positioning, GPRS remote monitoring and operation and maintenance and Bluetooth connection.
It applies advanced harmonic suppression algorithm to enhance the adaptability of weak grids. Compared with traditional harmonic suppression (realized in hardware side), it is economical and reliable, and the total harmonic distortion is <2%. Advanced relay algorithm could extends relay life by 3 times. With strong environmental adaptability, It could be operated at extreme -40℃ condition and its output will not reduce under high temperature (up to 60 ° C).
This new inverter looks beautiful, all series rated in the power range from 3kW to 20kW are comfortable & noiseless, with natural heat dissipation. Intelligent operation and maintenance method has greatly improved power generation of the system, guaranteeing the owners' income.
Due to earnest work of SAJ team and good performance of the products, SAJ new products and solutions presented on site are warmly welcomed and highly praised by customers. SAJ benefited a lot from this event. With all gained from this event, SAJ is confident to step forward to develop more overseas market continuously by providing high quality products and good service!