Just after the long National Day holiday, morning and evening of the days in Guangzhou gradually welcome autumn. With whom do you spend with to enjoy the hot summer days? Let's talk about items in summer in the No. 1 commercial center in Asia — Anhuahui first.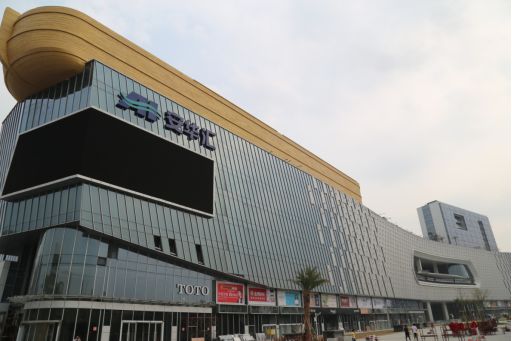 Anhuahui is one of the reconstruction pilot projects in Baiyun District, Guangzhou City. Locating at No. 756 North Baiyun Road in Guangzhou, it's a theme-type Big Mac commercial project established by Anhua Meibo Group with an investment of 2 billion yuan. It occupies an area of 300,000 ㎡, including 100,000 ㎡ of household mall, 80,000 ㎡ of ark shopping park double-core mall, 20,000 ㎡ of general office base for exhibition and trade, 30,000 ㎡ of apartment and hotels, and 70,000 ㎡ of parking lot and public facility area.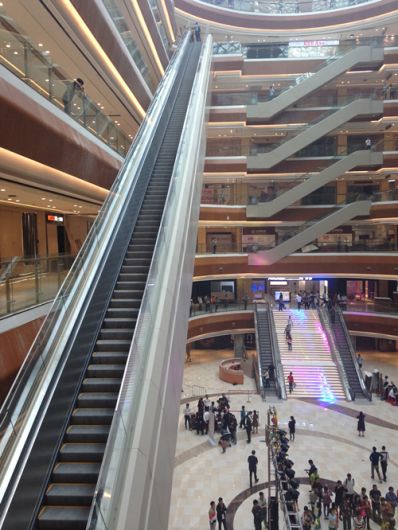 For such big comprehensive commercial center, the central air conditioning system is very huge project. In summer days in Guangzhou, reliability of equipment shall be extremely high in area with dense population. Any fault in the cooling system will lead to severe damage and loss to the commercial center. So Anhua Meibo Group invested a lot to construct the central air conditioning system.
Working principle of central air conditioning system:
Water-cooled central air conditioning system include cooling water system and chilled water system/hot water system (generally applies single pipe structure for circulating chilled water in summer and circulating hot water in winter). The air-cooled type or air-cooled hot pump type only include the chilled/hot water system. The circulating water system is a key part in the central air conditioning system.
The central air conditioning system mainly consists of American YORK main machine, German WILO pump and SAJ Electric inverters, including more than 5 York main machines, 12 185KW WILO pumps, 8 55KW WILO pumps. Those pumps will be driven by frequency converters with corresponding power. Working state and work signal of frequency converters are directly monitored and controlled by central air conditioner. The system design has perfect guarantee plan. When any of the device has fault, the system could be automatically exchanged to ensure normal operation of the system.
Could the central air conditioner added with frequency control function save energy?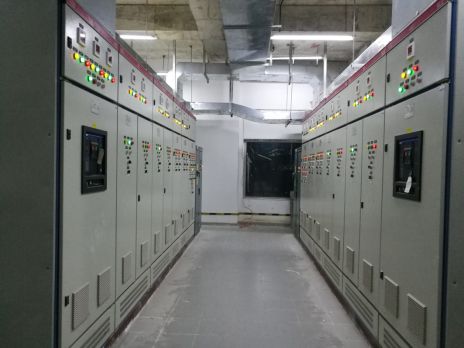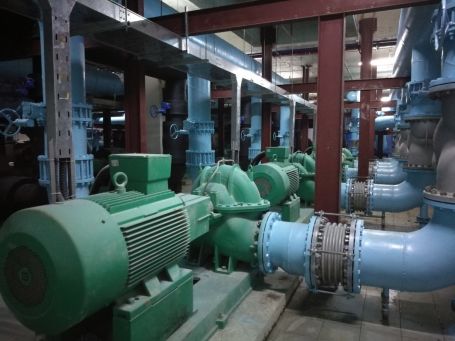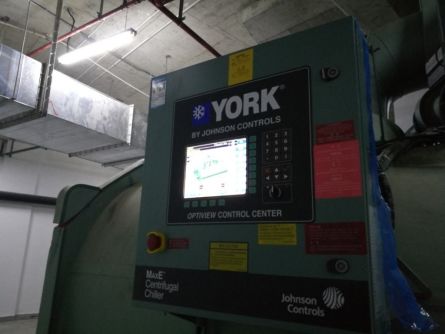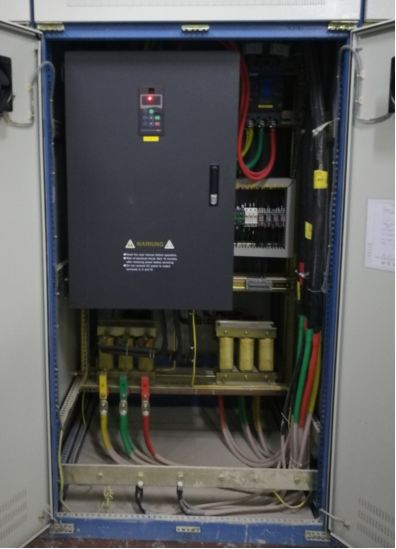 Frequency energy saving principle: according to the working principle of fluid transmission device (the pump and draught fan), the pump and air volume is in direct proportion to the fan rotational speed; the pump and pressure of the draught fan (hydraulic head) shall be in direct proportion to square of the fan rotational speed. Shaft power of the water pump and draught fan equals to product of the volume multiplied with the pressure. So shaft power of the water pump and draught fan is in direct proportion to the cubic of the rotational speed (simply meaning to be in direct proportion to the cubic of the mains frequency). Energy conservation efficiency of the frequency converter is very obvious and the return from energy conservation is visible, especially for system and devices with large adaptation range and large starting current.
Advantages of frequency conversion reconstruction of central air conditioning system:
After frequency conversion rebuilding, the following advantages could be achieved except for saving much power:
1) Starting of the motor is soft start and current change from OA to the rated current has reduced impact to the motor by large current;
2) Soft starting rotation speed of the motor increases slowly from 0, which could help effectively reduce mechanical wear to the pump or draught fan.
3) Frequency converter is high performance electronic device with strong motor protection function and could help prolong life span of various parts of the system;
4) It could help maintain constant indoor temperature to make people feel comfortable;
5) After reconstruction, the system has relatively high reliability, reducing environmental noise and maintenance work amount
Frequency converters of SAJ Electric help people spend summer enjoyably in Anhuahui, assisting you to enjoy shopping in cool indoor environment.