On October 29, 2018, Guangdong Solar Energy Association invited John Grimes, Chairman of Australian Smart Energy Council, and Geoff Bragg, Chairman of the New South Wales Photovoltaic Association of Australia to visit SAJ to conduct analysis on Australian PV market and Australian PV industry and provided a professional training. International Sales Department, Product Department and Energy Storage Project R&D team members of SAJ are the main audience of this training meeting. In addition, General Manager of Foshan Xuke Company, Mai Xiaojia and General Manager of Foshan Hexing Company Zheng Shunzhi were also invited to attend this training seminar.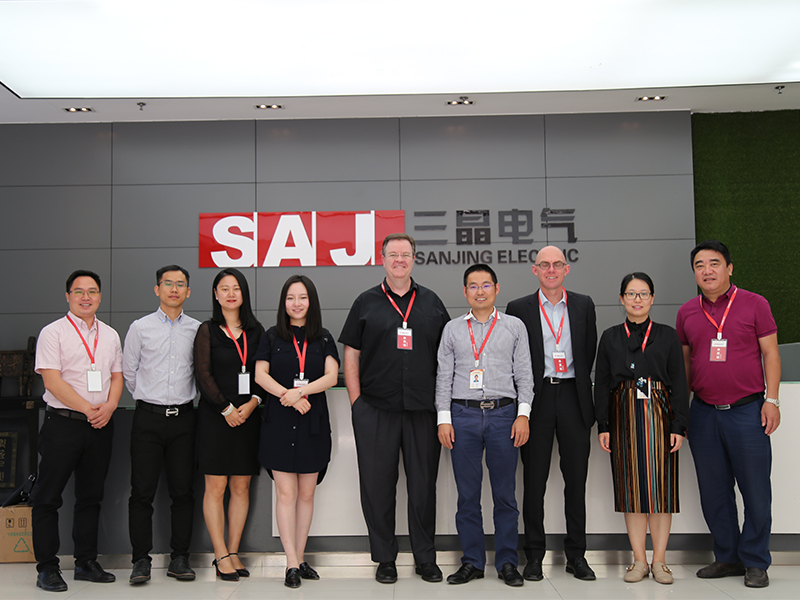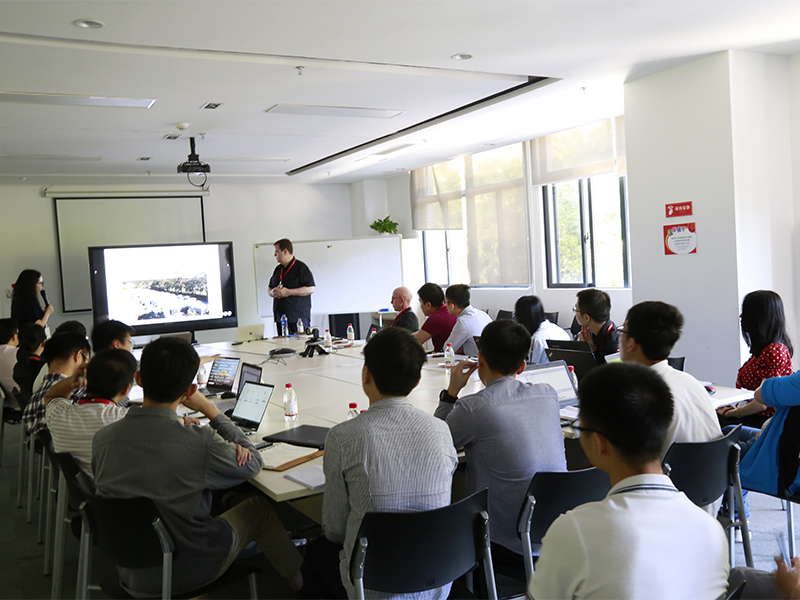 Chairman John Grimes mainly introduced the Australian Smart Energy Council and shared the overall development of the Australian PV market in recent years and the latest PV policy trends with the audience.
Founded in 1954, the Australian Smart Energy Council, as a non-profit organization, has formed strong industrial influence in the Australian PV market.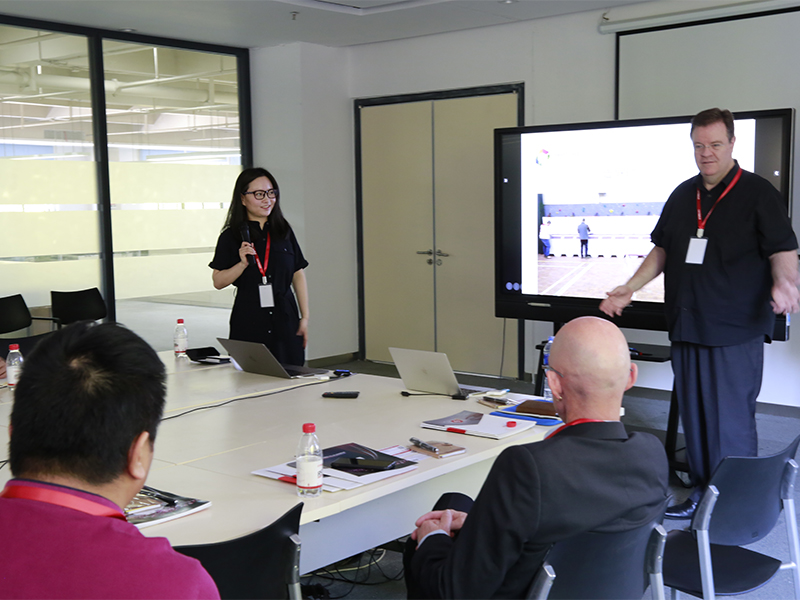 Due to the vast territory of Australia, small population, long transmission lines and other factors, Australia's per capita electricity price is much more expensive than the current per capita market electricity price in China. However, the advantage of Australia's abundant lighting conditions throughout the year has been more utilized in recent years, reflected by the increasing PV installations in Australia in recent years. Especially in 2018, Australia's PV is exploding. Especially, the increase in PV installations in New South Wales, Queensland and Western Australia is mostly significant. Photovoltaic projects to be developed and utilized in the Australian market include residential pv systems, commercial pv projects and large-scale pv projects.
At the same time, Australia is the largest energy storage market in the world. According to the relevant energy storage market data, the installed capacity of energy storage batteries in Australia is expected to reach 200,000+ in 2020. Energy storage inverter of SAJ Electric has entered the Australian market and is expected to play a greater role in developing energy storage market in Australia.
Mr. John Grimes also focused on the current PV subsidy policy in Australia and the attitudes of Australian state governments, federal government and Australian citizens towards PV. He said that most state governments and Australian citizens support the development of solar energy.
Geoff Bragg, chairman of the New South Wales Photovoltaic Association, focused on the ground PV projects as example to analyze the secret of success for PV module manufacturers, inverter manufacturers, battery manufacturers and energy management suppliers to take up a certain role in the Australian PV market in the long term.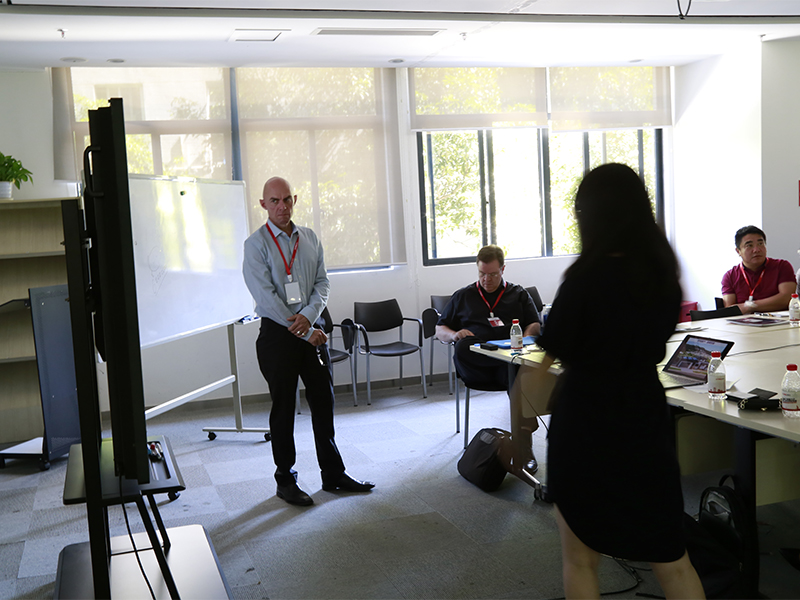 In the final Q&A session, international sales staff and R&D personnel of SAJ questioned Mr. John Grimes and Geoff Bragg on the after-sales questions and related technical issues in the case. They answered questions with typical cases patiently.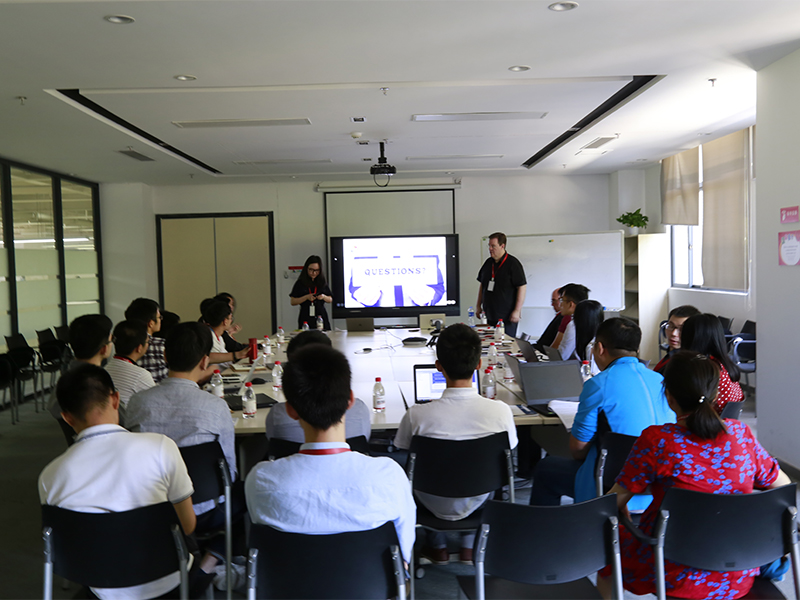 Through this training, staff of SAJ Electric have formed a deeper understanding of the Australian PV market and case applications, and they look forward to achieving fruitful cooperation with the Australian Smart Energy Council in the future, to further develop Australian PV market with more efficient and intelligent products and service.