Rexel & SAJ Join Hands for Solar Energy Distribution
As one of the largest global suppliers of solar inverter, SAJ has successfully built up partnership with Rexel in the Netherlands, pacing one significant step in the development of its global layout. Rexel, as the worldwide expert in the professional multichannel distribution of electrical supplies, has consistently delivered high quality products with premium price to local customers. SAJ is excited to announce that SAJ solar inverters are now available in www.rexel.nl, providing customers with smart solar energy solutions.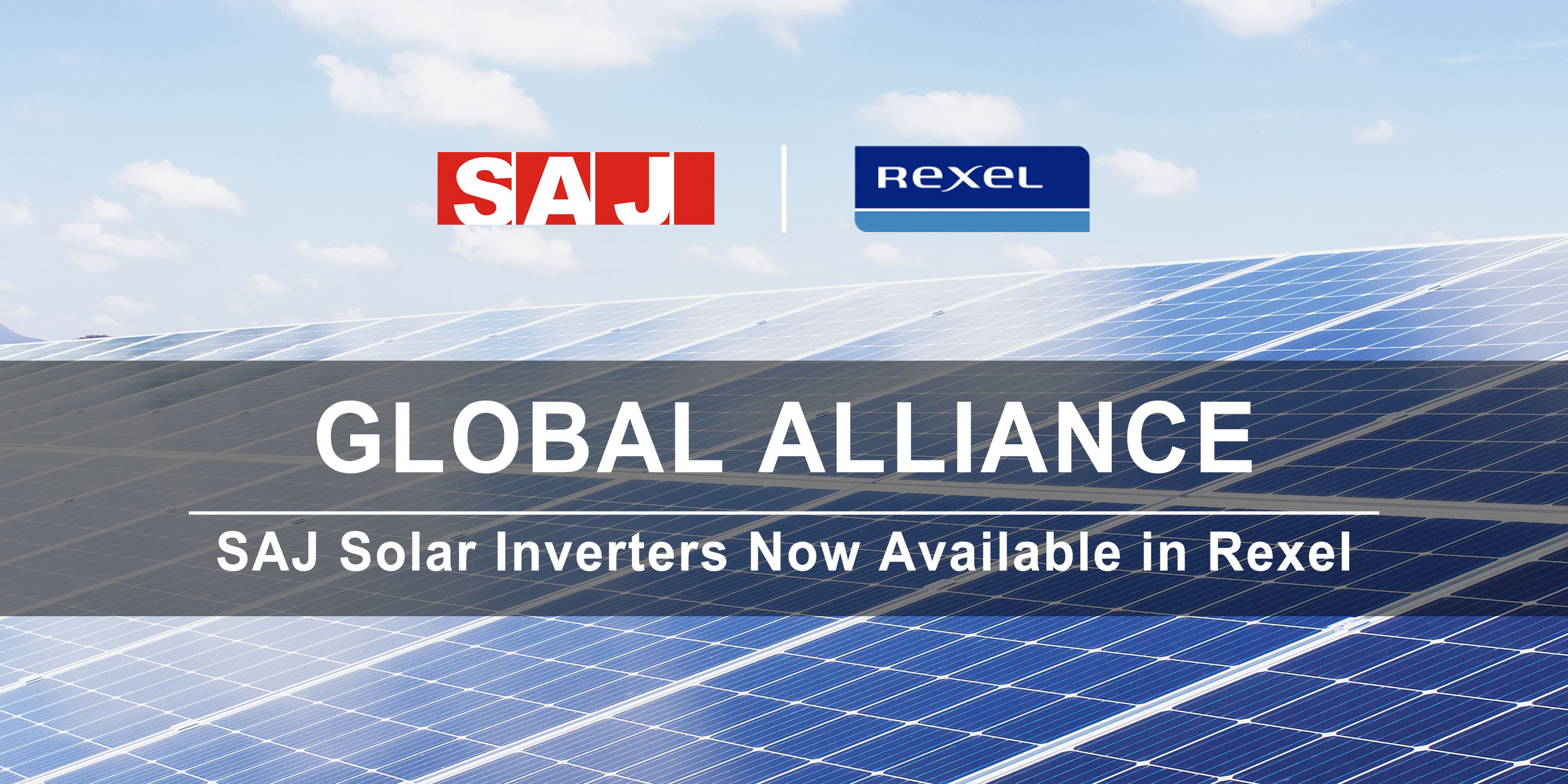 Rexel, A Key Stakeholder in Energy Transition
Rexel has been contributing to the development of the trade electrical supplies distribution market in France and worldwide for nearly 50 years.The company is now active in 26 countries and has 2,000 branches employing a total of approximately 27,000 people. Strengthening its position in emerging markets and consolidating its activities in mature markets, Rexel has experienced a significant growth and had revenues of € 13.74 billion in 2019. About 54% of the turnover is realized in Europe.
Since 2012, Rexel has been focused on the field of energy efficiency for a better energy future. Now Rexel is an expert in multichannel distribution for the energy world and is recognized as a key stakeholder in the energy transition, promising to support its professional customers with sustainable and innovation energy solution.

SAJ, A Professional Manufacturer Facilitating Smart Energy Management
Established in 2005, SAJ is one of the pioneers leading the PV industry development in China and now heading to worldwide for a better energy world. Focusing on residential and commercial PV sector, SAJ provides on-grid solar inverter (0.7kW to 60kW), hybrid solar inverter, AC retrofit battery system and monitoring platform. In 2017, SAJ was the global top 10 single phase inverter brand for residential use by IHS Markit in 2017 while SAJ has achieved 25%+ market share of residential storage inverters in Australian PV market in 2019. With a localized service strategy, SAJ has set up offices in Belgium, Turkey, Australia, India, Brazil and other countries. Persisting on technological innovation, SAJ provides high-quality products and solutions in line with the market demand, dedicating itself to provide services of digital energy management.

SAJ R5 Rooftop Solar Solution
Now SAJ R5 Series Rooftop Solar Inverter is available now in www.rexel.nl. R5 inverter is the last range of SAJ, which won the TÜV Rheinland "All Quality Matters" Award for the PV Inverter for Home Use Category in 2019. With output ranging from 0.7kW to 20kW, it is designed for residential and small & medium scaled commercial solar systems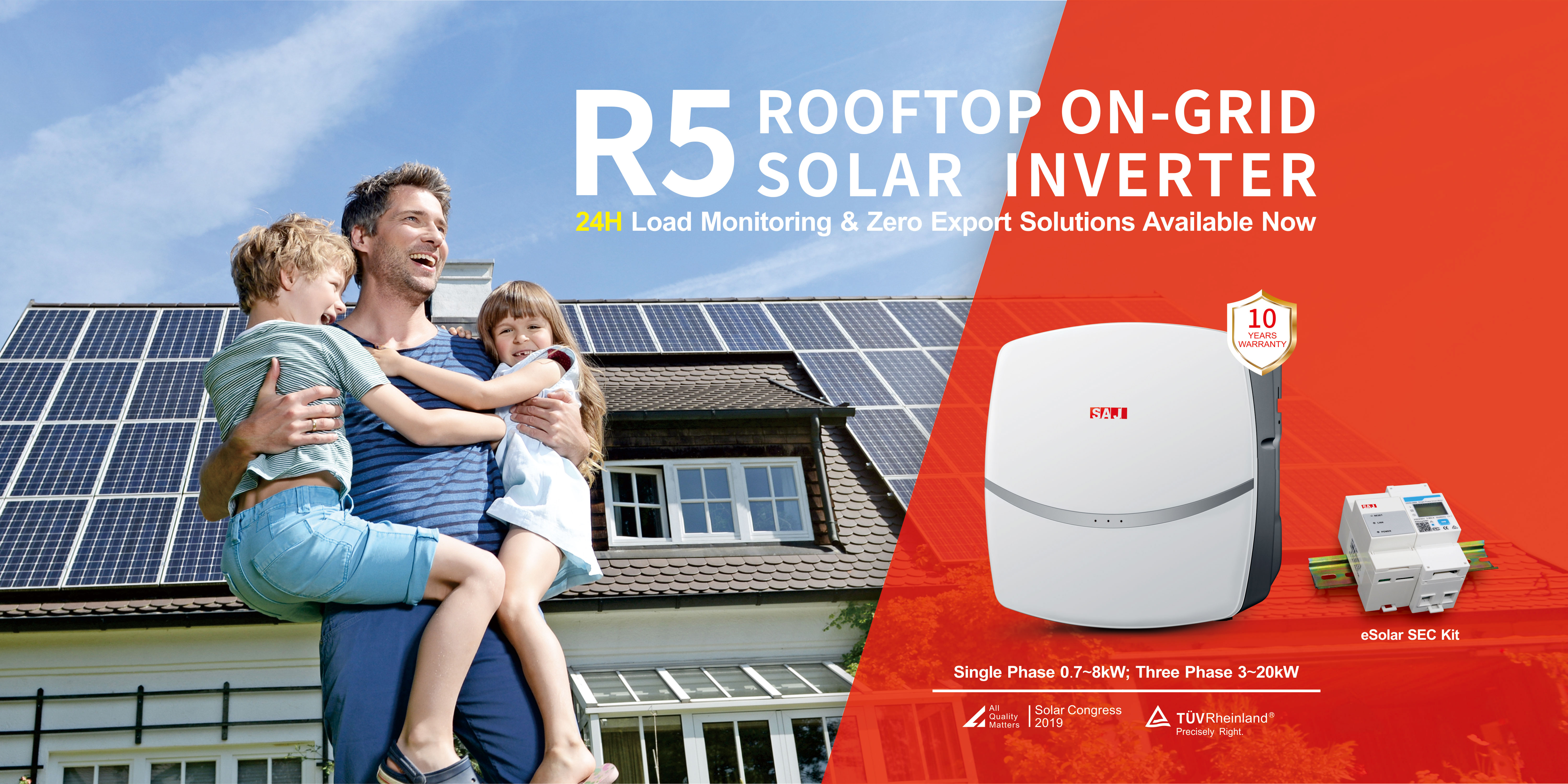 R5 Series Rooftop Solar Inverter provides better user experience featured with:
- Die-casting modeling for better heat dissipating performance
- Compact and comparatively lighter
- Max. efficiency reaching 98.8% & MPPT Max. Efficiency 99.9%
- Fan-less design for quiet cooperation
- Max. DC current reaching 12.5A & Compatible with double-glass modules
- IP65 Protection
- Supporting 24/7 load monitoring & Zero Export Solutions for Smart Energy Management
Conclusion
Cooperation with Rexel in the Netherlands definitely is one significant step for SAJ. It first deepens SAJ's local business development in the Netherlands making SAJ products more accessible. It also casts significant impact in SAJ global layout by enhancing SAJ Brand Building. SAJ will keep on providing costumers with high-quality products and quick-responding services, making efforts to build up a better energy future with business partners.