From 17th to 19th Feb., SAJ, together with JinKo and BYD, were the main participants in OSW (One Stop Warehouse) 2020 Showcase Roadshow, which took place in Brisbane, Melbourne and Sydney. The roadshow was held successfully, attracting many attenders from solar industry.
Roadshow in Brisbane

Roadshow in Melbourne Roadshow in Sydney
During the roadshow, SAJ has showcased its latest product R5 Series Rooftop Solar Inverter and introduced R5 Series' latest innovative technologies targeting in Australian solar market. With outstanding performance and design, R5 series has aroused attenders' intense interests and was well acknowledged at the end of the event.


Explaining on scene

With an output ranging from 0.7 to 20 kW, R5 series is grid-connected inverter specially designed for rooftop market. Special design without external fan is one lightspot of this product to guarantee quiet operation, even up to 20kW. Though light and compact, the highest efficiency of R5 series could reach 98.3%. Workable with eSolar Portal, R5 series helps customers to enjoy smart energy in daily life.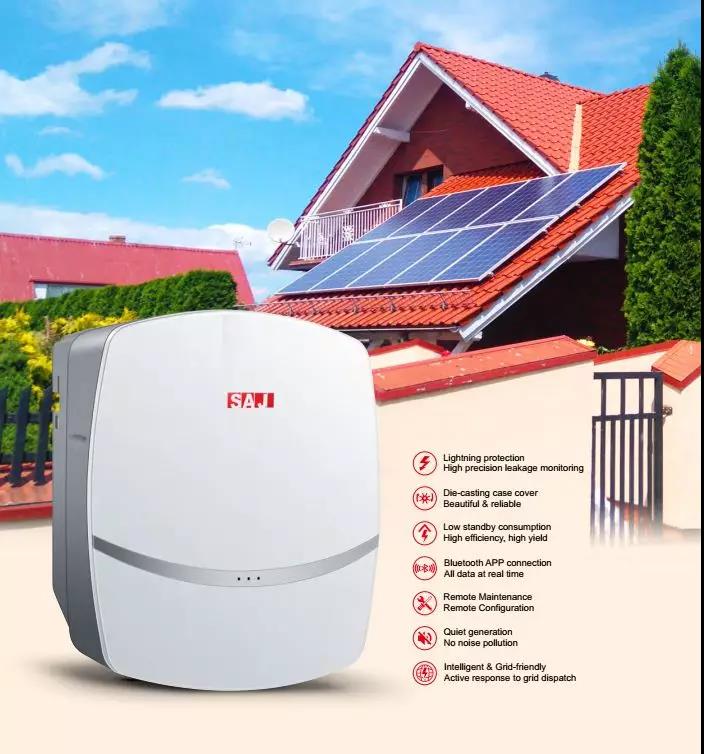 During the roadshow, attenders particularly had intense interests on R5 series' eSolar 4G and Wi-Fi module with screen. SAJ is among those manufacturers who firstly adopt 4G module in Australia. 4G module realizes faster wireless communication speed with LTE CAT4 up to 150Mbps for downlink and 50Mbps for transferring uplink data. And even in condition without internet, users could still connect inverter with Bluetooth of this module so as to monitor data of inverter any time they want. In addition, users will easily configure safety settings (meeting the standards of 16 Australian grid companies) via eSolar Portal. With these settings, users could easily enjoy smart energy in their daily life.

eSolar 4G Wi-Fi module
Australia, placed at the cutting edge of solar PV market, plays an important role in SAJ global layout. This roadshow is organized by OSW, SAJ strategical business partner in Australia. In 2020, deepening cooperation with OSW and optimizing local services, SAJ will persist in technological innovation and keep providing competitive solar products to Australian market.